Acer CEO steps down over strategy disagreements, company to seek leadership in mobile devices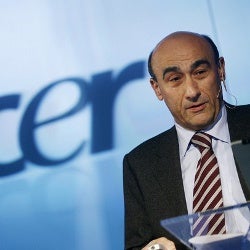 In this post-PC world we're living in,tablets and phones rule the landscape. But could they match thepower, robustness and level of customization a personal computer canoffer? This question seems to have been in the core of the strategicdisagreement between Acer CEO Gianfranco Lanci and the company'sboard, which led to the former stepping down and leaving the companyin the hands of chairman JT Wang, who'll take the role of actingchief executive. The computing landscape has changed and the slowadaptation to that seismic shift has lead Acer into a secondconsecutive chapter of missing initial financial expectations.
"The personal computer remains thecore of our business," said Wang. "We have built up astrong foundation and will continue to expand within, especially inthe commercial PC segment. In addition, we are stepping into the newmobile device market, where we will invest cautiously and aim tobecome one of the leading players."
Acer has certainly stepped up theirgame with the ICONIA tablets announced back at CES, but it remainsunderrepresented in the segment, while this statement seems to stress the importance oftheir mobile business even more.
"In this new ICT industry Acerneeds a period of time for adjustment. With the spirit ofentrepreneurship, we will face new challenges and look to the futurewith confidence," added Wang. This marks a departure from themass-volume approach the company has been employing in recent yearsto a more balanced stance.