AT&T's third-party retailers to stop offering two-year service contracts
20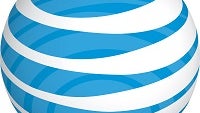 Beginning next month, local and national authorized retailers of AT&T wireless service and equipment will no longer offer two-year service contracts, and thus no subsidized pricing for smartphones.
That puts AT&T Next, the carrier's equipment installment pricing program, front and center when it is time to upgrade a device or activate new service. Another alternative is to pay full retail price for the device.
For the near term, AT&T company-owned retail stores, att.com, and tele-sales will still be able to offer contracts and subsidized pricing. In some instances, the authorized retailers may as well, but they would have to play a "direct fulfillment" order to do so, leaving the customer having to wait a couple days for the device to be delivered to their home.
This is likely the initial step to eliminate contracts altogether with AT&T, and it ultimately simplifies the options for customers. However, it is also probably a prudent move to take things one-step-at-a-time since there are still plenty of people that think buying a subsidized device on contract is the better value for them.
Where retailers, company-owned or otherwise, will still provide two-year contract options, will be for feature phones, tablets, connected devices, and bundled promotions, so it really illustrates the gradual approach the nation's second largest carrier is taking.
What is not in doubt at all is that this is a move in response to T-Mobile's highly visible (and successful) market strategy. Team Magenta did away with contracts across the board two years ago.
source:
Droid Life