AT&T working out a deal with Leap for a last effort to save the T-Mobile merge
32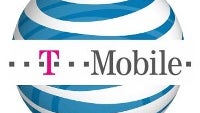 Just two days ago, we heard that
AT&T will push probably for one last time
in order to get the T-Mobile acquisition through and two names have been mentioned by Bloomberg already - MetroPCS and Leap Wireless.
Now, the NY Times adds fuel to the fire with its own inside scoop - AT&T is reportedly close to
working out a deal with Leap Wireless
, representing Cricket and Jump Wireless, a company with revenues of only $700 million a year. Still, it could turn out to be a deal of paramount importance, pushing Leap to become the nation's fourth biggest carrier. The Leap deal obviously is AT&T's understanding of courting the Justice Department - it will sell a huge chunk of T-Mo customer accounts and spectrum to buy itself a nod from the government.
The plan to
create another huge carrier to fill in the T-Mobile gap
however raises plenty of questions itself and doesn't directly address the duopoly issue arising after the AT&T and T-Mobile merger. The most likely outcome would be that Sprint and Leap Wireless, would still trail behind AT&T and Verizon a great deal, so they wouldn't really pose a competitive threat.
No wonder it's a last resort solution for AT&T - it's far from certain. What seems certain however is that the second-biggest carrier will have to pay
$4 billion
to Deutsche Telekom if the acquisition doesn't go through. The final outcome will soon be known, so stay tuned to see the end of this saga.