AT&T wants all computing devices to have cellular data
8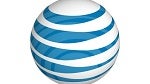 Stating that Wi-Fi is not enough, AT&T's Glenn Lurie says that manufacturers of all types of computing devices should ship with 4G data. Of course, being an executive at a wireless service provider does make his notion appear less than objective. Do you think he would like to see all those new 4G enabled components become customers of AT&T? Lurie believes it is a matter of simply educating the manufacturers and the customers that "always-on" is what they want.
"Wi-Fi only is not enough. We try to look for all the opportunities in the world to get the OEMs to understand that they shouldn't be building two devices. They should be building one device with Wi-Fi and 4G. It's more efficient for them than having two [product] lines."
If you accept the idea that eventually every device will have the ability to connect, the argument makes sense. Forcing the idea when it currently costs a couple-hundred dollars to do so, plus the cost of data, does not make any consumer sense at all. Where the argument does not make sense is in the reality that there is growth Wi-Fi access in areas where computers are used the most, schools, offices and homes (and coffee shops too). Coupled with traditional wireline connectivity behind all these hotspots, Wi-Fi is far more affordable as well.
In the context of a consumer device like the Amazon Kindle, the marketing framework is there to establish a relatively low-cost solution for data. However, Amazon's plans are geared around downloading a book or two, checking email and doing light internet browsing. With their new 4G/LTE plan which costs $50 per year, Amazon customers get 250MB of data each month. That is a data plan tailored to a specific purpose.
Customers that buy other computers and tablets are not typically that narrow minded though and would rather have a bit more latitude to satisfy their data appetites.
Source:
All Things D