AT&T to throttle data speeds of tablet users with a grandfathered unlimited plan
18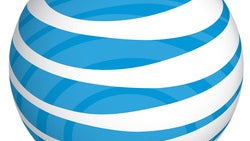 AT&T informed its subscribers who have a grandfathered unlimited plan for their tablet, that they will be subject to having their data speeds throttled if they consume more than 22GB of data in a single billing period. The slow down in data speed will occur only when AT&T is experiencing heavy traffic leading to congestion on its network. The carrier sent out email to its grandfathered unlimited tablet customers warning them that the new rules take effect starting on May 24th.
Essentially, this means that AT&T's tablet users with a grandfathered unlimited plan have the same restrictions as do those with a new smartphone unlimited plan. The nation's second largest carrier starting offering unlimited service in February, and those subscribers are also open to having their data speeds throttled if they use more than 22GB of data during their billing month.
AT&T got the go ahead to throttle grandfathered unlimited accounts when
a lawsuit filed against the carrier by the FTC in 2014
was dismissed last year. The FTC charged AT&T with using deceptive practices by not revealing to its customers that they would be open to having their data speeds reduced sharply if they went over a certain data cap.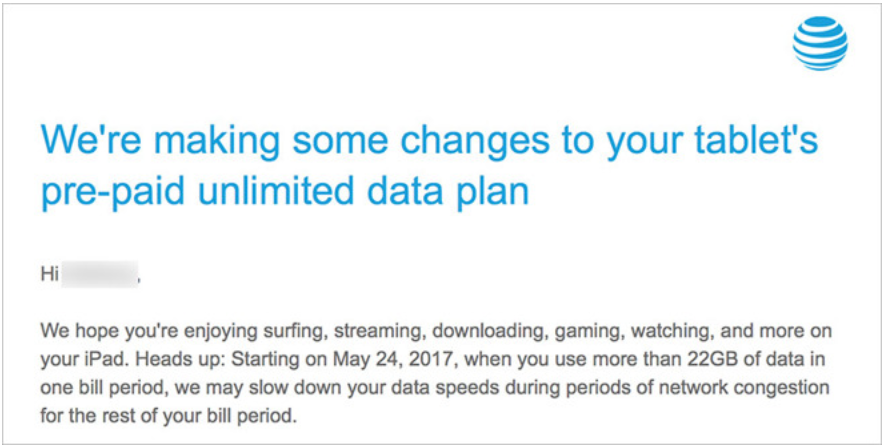 Starting May 24th, those using a grandfathered unlimited tablet plan will be subject to throttling if they use more than 22GB of data in a single month
AT&T started offering unlimited data for tablets back in 2010, following the launch of the
Apple iPad
. Eventually, AT&T put a data cap in place, but allowed those with unlimited plans to keep them as long as they paid for the service each month. As it turns out, grandfathered unlimited service is costing these tablet owners $29.99 a month for service.
source:
AppleInsider