AT&T tells customers to buy anything except the Apple iPhone?
99+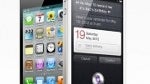 Anonymous sources who work on the frontline for AT&T say that they are being told to
push any phone to customers except the Apple iPhone
. This doesn't make sense considering that for years, AT&T had the exclusive rights to sell the device in the States. Once
Verizon started selling the Apple iPhone 4
on February 10th of last year, the floodgates opened and
now even pre-paid carriers like Cricket
offer the iconic smartphone.
The number of Apple iPhone activations at AT&T
increased by only 3% in the second quarter
and while some figured that this drop off is related to the new model coming out, it also would make sense if the carrier's reps were told to push the HTC One X, which is an AT&T exclusive, as is the Windows Phone powered Nokia Lumia 900. But that model has lost sales momentum and
recently had its price sliced in half by AT&T
. The word to move customers away from Apple's smartphone purportedly comes from regional sales managers and was relayed to
BGR
by a trio of sources.
"The idea that we would steer any customer away from a particular device couldn't be more farfetched. Our reps do what it takes to align customer needs with the best device for them. [The] iPhone remains one of our most popular devices, which doesn't happen by steering people away from it. Our reps are encouraged to try all devices so they are more knowledgeable on our industry-leading smartphone lineup.'-AT&T statement
According to the sources, if a customer walks into an AT&T store seeking an Apple iPhone, he is supposed to be shown Android and Windows Phone models with the rep telling the customer that this is being done
so that an informed decision can be made
. Additionally, AT&T staff are no longer allowed to own an iPhone as their company owned device and must choose an Android or Windows Phone model.
One of the sources said that since the instructions came down from the regional managers like Moses with the tablets (that design pre-dated Apple!), Apple iPhone sales have declined fairly sharply. Once comprising 80% of AT&T smartphone sales in his area, this AT&T time card puncher says that the Apple iPhone now has
between a 50% and 60% share of AT&T smartphone sales
in the area, which is a substantial decline. To put that number is perspective, 72% of the carrier's smartphone sales throughout the company were iPhone related.
AT&T has sent out an email to BGR
that calls the idea that the carrier would steer customers away from a particular device "
farfetched
." The carrier also said that the Apple iPhone remains one of AT&T's most popular models which it wouldn't be if the operator was steering customers away from it. Since we've been so wrapped up with legalese this week, we might feel more compelled to believe this with a smoking gun like a copy of a memo or an email coming right from the regional managers telling reps not to push the model that was once their bread and butter.
source:
BGR
Recommended Stories