AT&T opening a flagship "Apple-style" store in Chicago
20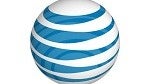 On Saturday, September 1st, AT&T will open the doors to a 10,000 square-foot flagship store on the famed "magnificent mile" of Michigan Avenue in Chicago.
Modeled heavily off how Apple's stores deliver their customer experience, AT&T will have dedicated sections of the store to guide customers through applications, features and accessories. Apple's model (as well as others) is well established, so the success or failure of this store will depend solely on how well AT&T delivers.
There will be a dedicated apps lounge, a street smart section, even a section showing some upcoming products and services. The store will also show solutions related to home automation and security as well as home lifestyle products like music and entertainment.
AT&T says the customer experience was the driving factor in everything from the layout to environmental considerations. If you live in the Chicago area and check out the store, let us know what you saw and what you thought. For the rest of us, below is a video tour of the new store.
Source:
AT&T
,
Business Insider