AT&T launching LTE network in NYC this month
11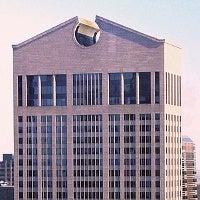 AT&T is on track to fulfil its 15-market LTE goal by the end of the year, and luckily
New York City
is on that list as the carrier confirmed it's on track to launching its speedy network in the Big Apple. With speeds of 5Mbps to 12Mbps on the downlink, the network matches the one on Verizon Wireless in speeds.
The second-largest US carriers expects to
cover 70 million Americans
by the end of the year, which is not a bad achievement, but pales in comparison to Verizon's 200 million covered.
December 07, 2011 09:07 AM Eastern Time
AT&T Expects Record Smartphone Sales in 4Q
UBS Media & Communications Conference 2011
DALLAS--(BUSINESS WIRE)--John Stephens, AT&T Senior Executive Vice President and Chief Financial Officer, today announced that AT&T* is on track to break its single-quarter record for smartphone sales.
Speaking at the UBS 39th Annual Global Media and Communications Conference in New York, Stephens said that AT&T sold about 6 million smartphones in the first two months of the fourth quarter. Because December is traditionally one of the strongest sales months, AT&T now expects to break the previous single-quarter smartphone record of 6.1 million.
AT&T's strong smartphone sales in part reflect a higher number of handset upgrades from customers who were waiting for the launch of a new iPhone. AT&T previously announced that it activated more than 1 million iPhone 4S' in the first five days the device was available. AT&T said iPhone 4S sales remain strong. Only on AT&T's network can iPhone 4S users download three times faster and talk and surf at the same time.
Stephens also said today that AT&T will turn up additional 4G LTE markets, including New York City, this month, and expects to cover 70 million people with its LTE network by year-end 2011, consistent with its previously announced plans.
The webcast of Stephens' presentation will be available for replay on the AT&T Investor Relations website until Dec. 30, 2011.
*AT&T products and services are provided or offered by subsidiaries and affiliates of AT&T Inc. under the AT&T brand and not by AT&T Inc.