AT&T introduces new 7GB mobile share plan with rollover data
28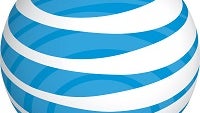 The nation's number two carrier has been playing a lot of tit-for-tat in the rate plan race, equipment financing race, and most recently, the data rollover race.
Now AT&T has wedged a limited-time offer in its Mobile Share Value plans between the 6GB for $70 and 10GB for $100. Now, for $75 per-month, you can get 7GB of data, and the per-line charge is the more heavily discounted $15 per-line on AT&T Next or no contract devices.
To sweeten the deal, customers that switch to AT&T and buy a smartphone on AT&T Next will get a $100 bill credit. For two devices with no contract or AT&T Next on the new 7GB plan, the monthly cost is $105, versus $120 per-month on the 6GB plan with the same set-up.
That makes the 7GB promotional plan an easy pick over the 6GB option, while not sacrificing too much value over the 10GB Mobile Share option. The promo rate is also eligible for AT&T's Rollover Data which pushes unused data to the following month. The 7GB Mobile Share Value plan is available beginning February 15th, but for a "limited time."
source:
AT&T