AT&T buys spectrum for 5G service with its $1.6 billion deal to buy Straight Path Communications
3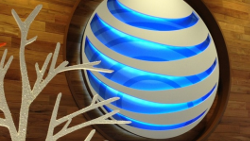 Seeking additional spectrum for the upcoming move to 5G, AT&T will purchase Straight Path Communications. The nation's second largest carrier today made a $1.25 billion bid for the company. That works out to a price of $95.63 a share; Straight Path's shares are responding with a massive gain of $53.27 or 146% to $89.75 in afternoon trading. The firm is one of the largest owners of 28 GHz and 39 GHz millimeter wave spectrum. Including liabilities belonging to the target, AT&T is paying $1.6 billion for Straight Path.
Both AT&T and industry leader Verizon have been purchasing companies with millimeter wave spectrum, which will be used when 5G networks are built. AT&T previously purchased Fiber Tower, a private company that owned rights to millimeter wave spectrum. Verizon has closed on its $1.8 billion purchase of the fiber optics business belonging to XO Communications. That transaction gives Verizon access to millimeter wave spectrum.
After the deal was announced, other companies in the cellular industry saw their stock rise. Sprint rose 1.5% (although it has lost all that and more) and Dish Network also started the day 2.3% higher before giving back about half those gains.
As high-frequency airwaves, the millimeter wave spectrum has limited reach, is easily blocked by buildings, and is vulnerable to rain and humidity. But using short transmission paths and strong antennas, the signals can go farther. The bands being considered for 5G use include 57 GHz to 64 GHz, 28 GHz/38 GHz, and the 71 GHz/81 GHz/92 GHz bands.
5G service most likely won't be available on a widespread basis until 2020.
source:
CNBC