AT&T barks back and takes the top spot as the nation's #1 carrier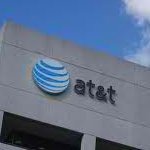 In their ongoing quest to see who can reign supreme in the US market, AT&T came back barking and took the top spot as being the nation's number one wireless carrier.
For a while there, Verizon has kept a slight lead over its closest competitor, but after adding
2.8 million new customers in the most recent quarter
, it has enabled AT&T to tally in at
95.5 million customers
and supplants Big Red as the new big dog in town. In contrast, Verizon's stable currently stands in at a respectable
94.1 million customers
, but as we near the inevitable launch of the iPhone 4 for them, it's going to be yet another gun battle at the O.K. Corral.
Thanks partly to the
4.1 million new iPhone activated on AT&T's network
this past quarter, the carrier has to be happy about a lot; despite no longer having exclusivity on the beloved iPhone. Regardless, we'll look forward to see how things will shape up now that Apple's pride and joy is being offered by another rival carrier.
via
SlashGear