AT&T approves grandfathered data plans for use with iPhone 5
18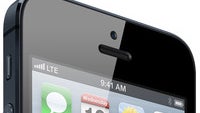 As it was already announced, the
iPhone 5
will be available with three out of the four major wireless carriers in the U.S. – AT&T, Verizon, and Sprint. And it goes without saying that purchasing Apple's new smartphone will require a subscription to a cellular data plan. That shouldn't be too big of a deal for AT&T users who prefer holding on to their grandfathered unlimited plan as the carrier will allow them to keep it. We're looking at you, folks, who still get unlimited data for $30 per month. Yeah, we know that you get throttled after reaching the 5GB mark, which is why the plan isn't truly unlimited, but still, it's a killer deal you cannot simply leave behind.
Unfortunately, Verizon subscribers aren't that lucky as they will have to make a choice prior to getting an iPhone 5: buy the smartphone at its subsidized price and sign up for a tiered data plan, or purchase it at full retail price (think $650 and above) in order to keep their grandfathered subscription. Basically, those who renew their Verizon contract and purchase a subsidized iPhone 5 will lose their existing unlimited data plan.
At the same time, switching to Sprint is also an option as the carrier offers truly unlimited data plans, which makes for a tempting deal now that the iPhone 5 offers LTE connectivity. But then again, the carrier has yet to expand its LTE network sufficiently to blanket a considerable percentage of the U.S. with its LTE airwaves. Sure, a large number of new markets will be added over the next few months, yet still, coverage might not be as good as one would want it to be.