AT&T Multicast coming to a screen near you in 2015
2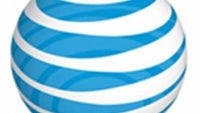 AT&T's Multicast service will start rolling out in 2015, according to the carrier's Chief Strategy Officer, John Stankey. Multicast allows the carrier to send the same content to a large number of subscribers at one time. Currently, the carrier has to fulfill individual users' request to view content and have it sent via unicast to each member. Multicasting makes for a more efficient use of the operator's LTE pipeline.
Verizon also plans on starting Multicast service in 2015, with phones designed to support the technology rolling out to Big Red customers next quarter. AT&T's Stankey says that consumers want the ability to view content whenever they want. More importantly for AT&T and Verizon, the executive says that "
there's a willingness to pay
." He adds that customers want to entertain themselves with their mobile devices, and notes that video is the content that drives the majority of data traffic.
Stankey says that AT&T will start to rollout Multicast next year, to targeted areas where the carrier believes it will be deployed immediately.
"It's important that we understand how customer buying decisions are going to be linked to content over time. I think over time in the mobile space there will be a tighter link to aspects of what kind of content people can consume and how easily they can get at what they want to watch."-John Stankey, Chief Strategy Officer, AT&T
source:
FierceWireless