AT&T LTE found to be faster than Verizon's
55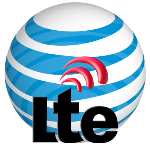 It had been assumed that although AT&T has fielded a faster network compared to Verizon for years that LTE would bring parity between the carriers, but a new study has found that AT&T's fledgling LTE network is upwards of 30% faster than Verizon's.
The study was conducted by Metrico Wireless in the 5 markets where AT&T has LTE built up and compared with Verizon's LTE network in those same markets. The devices used were the HTC Vivid and Samsung Galaxy S II Skyrocket on AT&T and the HTC Thunderbolt, Samsung DROID Charge and Motorola DROID Bionic on Verizon.
Metrico did make it clear that it should be kept in mind that Verizon has been building its network for about a year and there are far more subscribers on it than on AT&T's network, so that could have affected the results. This is possible, but LTE networks are designed for heavy workloads, and AT&T has always prided itself on being faster than Verizon, so it certainly wouldn't be surprising to see these numbers hold true moving forward.