AT&T Innovation Showcase intros several "art of the possible" projects from AT&T Labs
3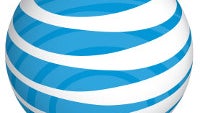 We've all dealt with them at some point or another, but we sometimes take for granted the batch of carrier apps we tend to find preloaded on our smartphones. For tech enthusiasts out there, those apps are typically regarded as bloatware, but for the general consumer, some of them prove to being invaluable tools and services that impact their lives on a daily basis. Whether you use them or not, do you ever wonder how they come to light? Well, if you're an AT&T customer, they all start with an idea – usually brought on and nurtured through the dedicated workers in AT&T Labs.
In New York City last week, we managed to attend AT&T Innovation Showcase, where we were able to get a sneak peek at several new "art of the possible" projects being actively pursued in the various AT&T foundries around the world. Like we said, we sometimes take for granted why and how those carrier apps are on our smartphones, but in talking to the folks demoing the various projects, it's quite inviting to know that AT&T has a deep caring for enriching our lives through the works of its various mobile projects.
Now, some of the stuff we checked out during the AT&T Showcase are more interesting than others, but it'll be interesting to see how they pan out. Not every single one of these project are actually going to develop into real services aimed specifically for consumers, but for some of them, they're targeting enterprise and governmental agencies. Check out what each of them has to offer and tell us which ones you believe to be meaningful.