AOKP build for Android 4.2.2 released for 22 devices
7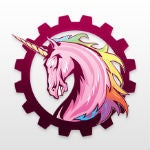 If you're a fan of AOKP, today is a good day for you. The Android Open Kang Project has released the first build of its custom Android ROM that is based on Android
4.2
.2 Jelly Bean. And, even better, the new version of AOKP adds more devices to the compatibility list, bringing the total to 22 devices.
The new version of AOKP is JB-MR1 Build 4, which adds various bug fixes, but more importantly is the first build using Android 4.2.2. Android 4.2.2 doesn't really add much for most users, but Nexus 7 users will enjoy the Bluetooth audio bug fix, and everyone else can just be contented to have the newest version of Android.
The new build also adds support for the HTC One XL, Sprint Galaxy Nexus, and a bunch of Moto DROIDs: DROID 3, DROID 4, DROID Bionic, DROID RAZR (Verizon & GSM). For the full list of supported devices, and the ROM download, just hit the source.