ABC to add live streaming to its Apple iPad app Tuesday for those in New York and Philadelphia
2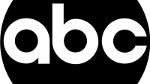 On Tuesday, ABC plans on revamping its app for the Apple iPad so that those in the New York and Philadelphia area can watch
live streaming broadcasts
from their local ABC station. The network plans on revealing the technology on Tuesday during ABC's upfront presentation to advertisers during which the network tries to pre-sell advertising time. In addition to being limited to the New York and Philadelphia area, users must also be a subscriber to a participating cable or satellite provider although it will be open to all in those two cities for the first six weeks.
Later this summer, ABC will add live streaming of local stations in six more cities and is said to be in talks with
200 affiliates
owned by other companies to allow live streaming of their local ABC station. The first affiliate deal will be for stations owned by Hearst and will include cities like Pittsburgh, Milwaukee, Kansas City and Honolulu. The revised app will be named
Watch ABC
in line with other Disney related apps like Watch ESPN and Watch Disney. Those apps allow for live streaming of the sports network and Disney's Family network for those who are paying subscribers to particular cable or satellite companies. And while the programming is the same as a viewer would see on television, the ads will be different. This is done because Nielsen cannot measure viewership of live streaming television.
While ABC could cannibalize its own ratings and viewership by doing this, the network would make up the difference in advertising revenue with mobile ads. Disney's CEO Robert A. Iger said earlier this month that higher mobile ad revenue made up for some of the decline in TV ad revenue in the first quarter of the year.
Both CBS and FOX are both believed to be working on live streaming apps of their own.
source:
NYTimes
via
TUAW