A third of mobile gamers play just to kill boredom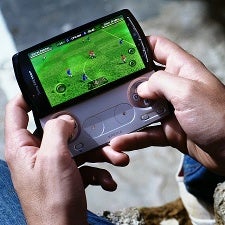 You might or might not have noticed, but it seems that smartphone gaming is changing the way we play games a lot - from the ever engaging solo experience in front of a PC monitor, we're now tempted to fire up a game every time we're bored. On the subway, in class, smartphone gaming seems to be a bit less engaging, but why do we even play games on our mobile devices?
A recent survey answers that question as it found that a huge part, a third of smartphone gamers,
play just to kill boredom
, and often do so in class. Another nearly third play for the pure joy and entertainment.
One surprising result is that only 2% of phone gamers play with their friends, and five time more play games that will connect them with new people rather than their old acquaintances. And lonely hearts somehow also think that mobile gaming could be a way to hook up with someone, but there's only a 3% of those who play games as a way to actually flirt.
Why do you play mobile games?
source:
Mocospace
via
CultofMac