A man from Ohio may be the first person to go to prison for pirating Android apps
13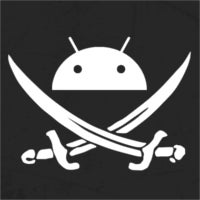 Ah, piracy. The bane of all creative business' existance. Alright, fine, this is all up in the air and subject of many heated discussions. Still, copying content that you should be paying for is questionable, and distributing it is now a crime in most areas.
Android's openness has brought a lot of great things to the platform and its users, but there is one major downside for developers, and that is the fact that .apk files can be freely sideloaded (installed without the use of the Play Store app). This, of course, makes pirating paid apps effortless, and poses a problem for anyone trying to monetize their hard work. Up until now, there were no trials and no punishments to be heard of, when it comes to pirating for mobile devices. Well, apparently, the law took notice that smartphone usage is growing, and the problem is not as miniscule.
So, back in 2012, the FBI seized three unauthorized Play Store alternatives, full of pirated apps - Appbucket, Applanet, and SnappzMarket. This first-of-its-kind operation was followed by subsequent arrests and now, a 28-year old Ohio resident by the name of Scott Walton may become the first person ever to go to prison on account of Android app piracy.
On November 3rd, Mr. Walton pleaded guilty to one count of conspiracy to commit criminal copyright infringement and is currently awaiting sentence. He was arrested in July, alongside two co-conspirators, all identified as leading members of the SnappzMarket Group, which conspired to reproduce and distribute over one million copies of Android apps, tallying up to a $1.7 million value. This is quite the hefty sum and, while other pirating groups have been able to slide with lighter sentences, the fact that SnappzMarket's crime tops a million and a half may bring about harsher punishment for its founders.
Well there you go, children – piracy is bad. Download – no, buy – yes; just don't use your parents' credit cards to buy thousands of dollars of in-app stuff, mkay?