A glimpse at LG´s upcoming cell phones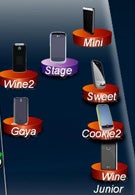 Oh, how we wish we were able to see into the future, so we can tell you what is about to happen in the mobile world. Unfortunately, none of our team is a fortune-teller, so just like anyone else, we need to pin our faith on all the rumours floating about on the Internet. Today, a piece of breaking news is coming from Mobile-Review. The guys have published a picture that, allegedly, reveals details about part of the future line-up of LG, with the featured handsets expected to hit the shelves as soon as Q1 2010. So, here is our interpretation: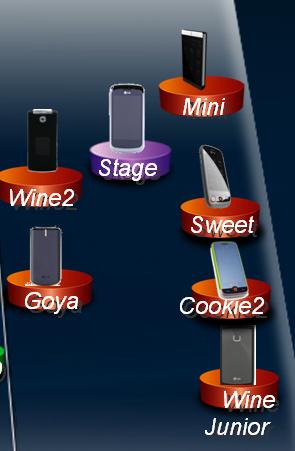 -
The
LG Goya
is named after the famous painter and it the Renoir can be any indication, this has got to be a cameraphone outside of the Viewty Series. The phone looks like a clamshell, which is unusual for a device equipped with capable camera, but as the Samsung G400 goes to show, anything is possible.
-
The
LG Wine2
and
LG Wine Junior
might prove to be the forefathers of a new line-up of clamshell handsets, along with the affordable LG Wine UX280 that is already available across the country through US Cellular. Perhaps, the new models will be exclusively sold in North America as well. We hope the Wine2 will be more capable and pack better functions.
-
The
LG Stage
is the successor to the LG ARENA KM900, at least judging by its name. We do expect it to be a high-end cell phone running S-Class 3D interface version.
-
The
LG Cookie2
...
Do we need to tell more? The successor to the ultra-popular Cookie KP500.
-
The
LG Sweet
will probably be slightly superior to the Cookie – a mainstream device with touch-sensitive screen.
-
The
LG Mini
, despite its name, will perhaps prove to be a top of the range handset, because it has been placed above all the other, at least in the picture. Alternatively, it´s possible that the phone turns out to be an extremely compact device aimed at fashion-savvy people.
Moreover, Mobile-Review has started a rumour about an extremely affordable dual-SIM phone, called the
LG GX200
and they even provide a detailed picture of it. Who knows, we might see it in 2010 indeed.
source:
Mobile-Review
via
UnwiredView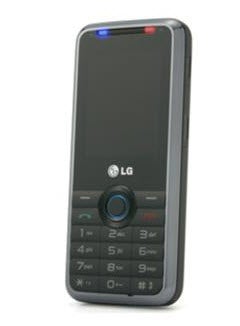 LG GX200