T-Mobile calls were getting nasty static, so the FCC told a Brooklyn bitcoin miner to shut it
4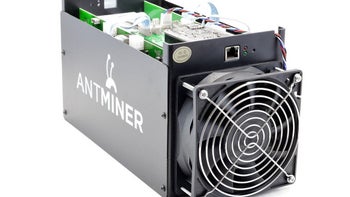 You can't make some stuff up, and the FCC putting a Brooklyn bitcoin miner on notice to prevent static noise from interfering into T-Mobile subscribers' calls there, is one of those. Yes, T-Mo customers in southern Brooklyn have been ranting about weird static (read: hissing noises) emanating from their earpieces with each phone call, to the extent that the Federal Communications Commission had to be involved to figure it out.
The FCC agents rolled up their sleeves, and fired up their digital sniffers to narrow down where all that interference might be coming from. Hopping from one zip code to the next, they found the culprit in 11229, at Sheepshead Bay, and located it further to be someone's... Antminer s5 Bitcoin Miner.
We aren't making this up - the rig was apparently "
generating spurious emissions on frequencies assigned to T-Mobile's broadband network
," in the coveted 700MHz spectrum. The Feds waited to see if the static noise in people's calls will cease when the bitcoin miner is switched off, and it did, so they then gave the owner 20 days to take action, or else they may shut down the whole wild cryptocurrency ride.
Pursuant to Section 403 of the Communications Act of 1934, as amended,4 and Section 1.17 of the Rules,5 you are directed to provide a complete response to the following questions along with the requested information and any relevant documents:
1. Are you still actively using the device?
2. Please provide the following information on the device: Manufacturer, Model, Serial Number, and if there is any FCC labeling identification.
3. What steps do you intend to take to ensure that your device that is installed at your residence does not cause harmful interference in the future?
4. Where did you purchase the device? Please provide receipt of purchase.

You have twenty (20) days from the date of this warning to respond concerning your operation of the Part 15 device. Your response should be sent to the address in the letterhead and reference the listed case and document number. Under the Privacy Act of 1974, we are informing you that the Commission's staff will use all relevant material information before it to determine what, if any, enforcement action is required to ensure your compliance with the Communications Act and the Commission's rules.6 This will include any information that you disclose in your reply.
source:
FCC
(PDF) via
Bloomberg