7.85-inch LCD screens ready for production for an iPad Mini?
19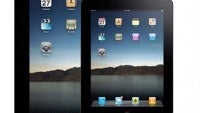 If you haven't had enough of imaginary Apple products, now after the rumored 4-inch iPhone strikes another whisper about the elusive iPad Mini. This time, it comes from Taiwanese publication Liberty Times that cites its knowledgeable sources saying that LG and AU Optronics are now certified to ship an LCD panel for an upcoming iPad Mini.
Not only that, both manufacturers have allegedly already started shipping the panels for production and the release is expected during the second half of 2012. Interestingly, the initial target for an upcoming iPad Mini isn't as high as the one for the original iPad, and allegedly stands at an initial 6 million run.
Apple has already signed contracts about the other parts as well: TPK Holding is said to be making 4 million backlight modules and Chemi Innolux the remaining 2 million, while Nissha Printing will manufacture the touch film sensor.
Now, despite having all those numbers and alleged details, we can't help but doubt rumors about an iPad with a smaller screen. Not just because Steve Jobs himself denounced such a product as bad, but also because of the way Apple has run its business so far. Namely, it didn't release a cheaper, or a smaller version of the iPhone, to try and grab a maximum market share - instead it stayed focused and continued pumping out high-end iPhones only.
The reason why this time it might be different - some argue - is because of the Amazon Kindle Fire, and possible pressure in the low-end from a rumored Google Nexus tablet. So far, the Kindle Fire hasn't really sold that much as to present a real threat to Apple, and this undermines such concerns.
Is Apple really going to release an iPad Mini? Let us know your opinion in the comments below.