7.85-inch iPad wipes the bench at Apple labs
8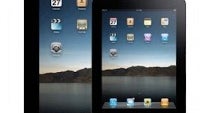 Apple has got a 7.85-inch iPad prototype warming its labs benches, ready for release, but the question for Apple is why should it make it public, according to Apple blogger John Gruber.
"What I do know is that they [Apple] have one in the lab…a 7.85 inch iPad that runs at 1024×768…it's just like the regular iPad shrunk down a bit," Gruber said in the middle of The Talk Show with Dan Benjamin. "I've heard from multiple people that this is something that they're kind of noodling with."
The segment of the interview about the small iPad starts at around 1hr 19minutes into the show. Gruber also went on to say that the tablet held in portrait mode is almost as tall as the current iPad held in landscape mode.
But except for being in existence, there's little evidence to suggest that this prototype
will ever make it to shelves
. It's also clear that Apple is working on many prototypes before releasing a product, so there seems to be no reason for the 7.85-inch iPad to be more special than the rest.
Of course, there's always the possibility of Apple entering the low-end tablet game after the Kindle Fire, but this just doesn't seem to fall in line with Cupertino's overall strategy over premium user experience. Additionally, the iPad 2 already serves a lower-end market with its $399 starting price, leaving less reason for Apple to release the smaller version.