7 things smartphone manufacturers can learn from Japan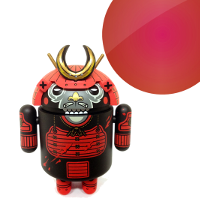 Once upon a time, Japan was pretty much synonymous with high tech. From VHS tapes through the compact disc, down to the portable CD player, Japan's contribution to the world has been considerable. But as the age of the smartphone dawned, Japan and its many tech corporations kind of transitioned from leading to following. Don't get us wrong, the likes of Sony are still around, but it's unlikely that anyone would confuse Japan as the birthplace of the smartphone these days. If anything, neighboring South Korea is far better qualified.
That said, year in and year out, we find ourselves wishing some of the philosophies of smartphone making in Japan somehow tipped over and spilled into the wider world, for devices native to the island offer some pretty great perks (and skip on others). While this is always going to be a list of features that is under dispute, we believe the below are valid guidelines for producing a superior smartphone.
Here are a few examples.