64GB Nexus 5 could come with Nexus X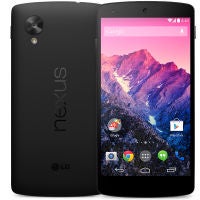 You remember how we were speculating that Google might be going for the 5.9-inch Nexus X because it wants to have
options at every size tier
for developers? Part of that theory relied on the idea that the Nexus 5 would stay on sale, so there would be Nexus devices at 5-inches, 6, 7, 8.9, and 10. Now, we're hearing the Nexus 5 may stay on the market.
According to
TKTechNews
, Google is working with LG to bring a 64GB version of the Nexus 5 at the same time as the Nexus X launches. Nothing has been confirmed yet, but supposedly even at 64GB, the Nexus 5 would be priced even lower than the Nexus X. We don't know what the Nexus X will cost, but the assumption has been that it would be in the same $350-400 range as previous Nexus phones.
We'll have to wait and see on all of this though, because with all of the big announcements on the way from Samsung, Motorola, LG, HTC, and Apple, we're not expecting to hear anything from Google until
around Halloween
when the new Nexus devices appear in the Play Store.