64GB Motorola Moto X on the way?
43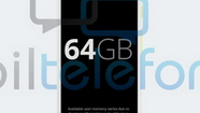 According to a published report out of Russia, we soon could be looking at a 64GB version of the
Motorola Moto X
. According to an image of the Moto Maker site from the report, a Moto X with that amount of native storage would cost $449.99 That would be $50 more than the 32GB variety, and $100 more than the 16GB version of the phone.
The report doesn't say when we could expect the new 64GB version of the Moto X to become available. A sequel to the Motorola Moto X,
the Moto X+1 has already been leaked earlier this year
, but the specs for that model have not been revealed.
The Motorola Moto X doesn't come with a microSD slot, so offering a 64GB variant of the phone might attract some digital hoarders to the phone.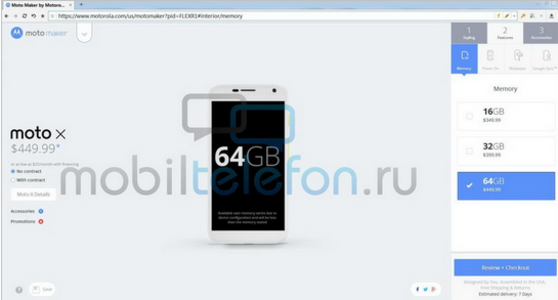 A 64GB version of the Motorola Moto X is rumored to be on the way
Thanks for the tip!
source:
mobiletelefun.ru
(translated)
UPDATE:
We have heard from one of our loyal readers who informs us that not only is the 64GB Motorola Moto X real, but that it is coming to Sprint. No word about whether the other three major U.S. carriers will also be offering the model.
Thanks for the tip!