5 reasons why the Xperia Z5 Premium's 4K resolution screen makes perfect sense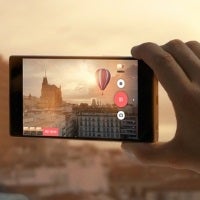 So, today the world saw its first 4K smartphone, courtesy of Sony and its illustrious Xperia Z5 Premium! Kazuo Hirai threw quite the bomb there, eh? Are you excited? Heck, we're thrilled, but we're also aware that many of you are scratching your heads, wondering why would anybody need this many pixels on their screens! After all, you are right to be asking this question, as before the Z5 Premium came around, Quad-HD smartphones did a great job at convincing us that extra fidelity beyond 1080p resolution is pretty great, but totally inessential to a smartphone screen's quality. "Overkill", in other words.
Thus, we felt compelled to share 5 very good reasons why a 4K resolution smartphone screen does make perfect sense, right here, and right now. We're looking forward to discuss this stuff with you all, so please, chime in with your fresh comments below!