5 best benchmark apps and what they do (for Android, iPhone/iPad, and Windows phone)
10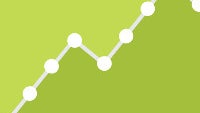 Almost without exception, each and every product on the market today has gone through some type of manufacturer-approved benchmarks, and is then further tested by independent, third-party reviewing publications (or even committees) in order to produce some kind of rating for that item and have a basis for comparison. This is also true of smartphones, and especially as of late, as the popularity of benchmarking solutions has definitely increased.
You may wonder why that is. Perhaps the single most profound reason for that are the many improvements that the teams behind these tools have carried out, specifically in terms of ensuring that they spit out information about their real-world behavior, and not just some awfully idiosyncratic, overly-scripted scenario that somebody thought makes sense. Smartphone benchmarks have gotten
much
better at that, as many of them now do a much better job of reproducing real-life usage scenarios, and thus give us a better idea as to a device's general performance. Sure, they're not a blanket solution, but they're getting closer and closer.
Of course, not all benchmark apps are made equal. We wanted to outline the best and remove the mystery around them by explaining what it is that they do.
AnTuTu
Price: FREE
AnTuTu is likely the most popular benchmarking app there is, and the reason behind that is its constant support. As a testing suite, AnTuTu is more of a general purpose benchmarking tool, as it scores a device in a number of different areas (unlike a microbenchmark, which is only focused on scoring one area of a device's performance). Those include general UI responsiveness and CPU, GPU, memory, and storage performance. The scores of each test are then combined into a final score that you end up with (a flagship level device today scores between 40,000 to 50,000 points).
GFXBench
Price: FREE
GFXBench is likely our favorite benchmark out there, not least because of its online database that has helped us uncover tens of yet unreleased devices and what hardware they're packing.
In any case, as the name implies, GFXBench is a graphics-oriented benchmark that stresses the GPU of your phone, taking notes all the while. Not only will GFXBench record the average frame rate at which your device managed to run through some pretty complex, game-like simulations, but it will also measure render quality, or the visual fidelity provided by your device's graphics chip. In addition, GFXBench is a gem for chipset-to-chipset comparisons, as it can run tests with the screen off, eliminating factors such as differences in display resolution (more pixels mean worse performance, all things being equal).
3DMark
Price: FREE
If you've ever done statistics at university, you'll likely know that the more data points you have when carrying out research, the better. That's why we're including 3DMark, too, as it's yet another well-crafted tool. Like GFXBench, 3DMark focuses on graphics performance, and has equally stressing and refined tests at its disposal.
Again, like GFXBench, 3DMark can be used to compare not just devices, but also different hardware through its Ice Storm Unlimited test. Better yet, it, too, works across various platforms, including Android, iOS, and Windows and Windows RT.
Basemark OS II
Price: FREE
Alike to AnTuTu, the suite of tests available with Rightware's Basemark OS II are yet another example of a well-crafted, general performance benchmark.
Basemark OS II focuses on several essential areas of interesting, including system, graphics, memory, and web performance, and even camera performance. Like AnTuTu, the app combines the different scores for each specific test area and arrives at a cumulative final that can then be used to compare your device against others.
Vellamo
Price: FREE
Created by Qualcomm – the company whose custom chipsets likely power your current device – Vellamo is a mostly processor-centric benchmark that provides a great 5th data point.
It's made up by three main 'chapters' – a web browser test that measures your device's ability to execute HTML5 and JavacScript code, and a multi-core and single-core tests that measure your phone's chipset's ability to work several CPUs together, and then their individual strength. Since Vellamo started out as a browser-centric app, this is where its true forte is. Case in point: Vellamo can use a number of different browsers to carry out its suite of web tests, giving you the ability to better choose between the many such clients available, not to mention that it runs some 15 different micro-tests before spitting out a result.