5 apps that detect and protect your Android device against Stagefright attacks
3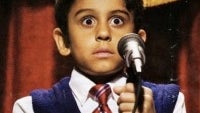 Stagefright is among the worst vulnerabilities
discovered in Android's millions upon millions of lines of code. The vulnerability is contained within Android's multimedia library and has stayed since Android 2.2 FroYo came out in May 2010. By now, the library has been used for so many Android versions, researchers claim that 95% of all Android devices contain this vulnerability, with devices running pre-Jelly Bean versions of Android being the most vulnerable.
The Stagefright exploit lets attackers execute code remotely on an Android device by sending an MMS, which the Android system believes to contain a video. On older devices running the vulnerable pre-Jelly Bean Android versions, the user doesn't even have to open the MMS for the exploit to work, as the operating system pre-processes the message before the user reads it.
Since researches by Zimperium unearthed the vulnerability, carriers and device vendors have been scrambling to get
security updates for flagship smartphones out of the door
, with an unprecedented speed at that. No previous Android exploit, of which many have been found and documented over the years, has ever gotten the mobile device powers that be so worked up. The situation is critical, but thankfully, tools to combat possible attacks driven by the exploit appeared quite quickly. Combined with
the general tips we assembled here
, these five detection & prevention apps could help you protect your device against the vulnerability.
As usual, you can click or tap on the blue links to download the apps from Google Play.