44% of smartphones activated during the holidays were iPhone models
99+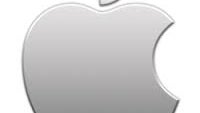 According to a fresh report from Flurry Analytics, 44% of smartphones activated during the holiday season had the Apple logo on back. Samsung was next, accounting for 21% of holiday phone activations. Huawei and LG were third and fourth with 3% and 2% of activations respectively. As Flurry points out, this is very unusual since neither of those two manufacturers has a phone listed in the top 35 of activated handsets. All of these calculations were made by Flurry for the week leading to the start of Christmas Day and Chanukah.
During the week leading up to the Christmas holiday, phablets made up 37% of smartphone activations. These phones, with a screen in the range of 5-inches to 6.9-inches, accounted for 27% of activations during the same period last year. Phablets made up 13% of activations during the 2014 holiday season and only 4% the year before. At the same time, activations of full-sized tablets have declined from 17% in 2013 to 9% this year.
Flurry also pointed out that twice as many apps were loaded on Christmas than during an average December day. The majority of apps downloaded on December 25th came from categories such as Messaging & Social, Games, Music, Media, & Entertainment.
source:
FlurryAnalytics
via
9to5Mac