40% of smartphone and tablet owners know about screen mirroring, but awareness is growing
15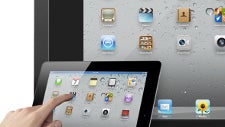 Screen mirroring is a bit of an advanced smartphone/tablet function that not every user out there knows about, but with smartphones in every pocket and HD TVs in every house, it's something more and more people use, according to NPD Research survey. The main reason? Watching a video you have stored on your smartphone on a bigger display. But it's not just about video - it's also about sharing images, documents and playing video games.
"Screen sharing solutions are somewhat new, many only launched in 2012, so we don't expect a lot of consumers to be using the technology yet,"
NPD director of device John Buffone said.
"The awareness number is a positive indicator and will help build the foundation to engage more consumers with second screen experiences."

When it comes to the popular mirroring technologies, consumers are mostly aware of Apple AirPlay, Samsung's AllShare, and Xbox's SmartGlass, and the Apple technology is the most popular one.
The NPD findings are based on a survey of 2600 U.S. smartphone and tablet owners conducted in Q1 2013.
source:
NPD