32 GB TouchPads available again for $194.99
11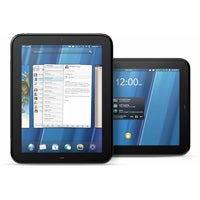 As you know the
TouchPad
didn't exactly sell as planned, mostly due to what many viewed as an unjustifiably high price tag on an OS that just didn't catch fire. It did however skyrocket into fame once firesales began to burn through inventory and it was found that Android could be installed on the tablet.
While the new units are all gone, occasionally we see some refurbs out there still looking for a good home. Apparently woot! has gotten their hands on a lot, as they are running a sale through their 'hidden' sister site, moofi.
They are selling the 32GB HP Touchpad for $194.99. The unit is refurbished, but comes with a 90-day warranty from HP. That's about $50 higher than the original sale pricing, but if you're looking for a webOS device or just want to play around with running Linux or Android on it, this is probably your best bet.
We do have to say you can get a better, newer Android tablet for this price now a days, albeit with a smaller display. If you're still interested in pulling the trigger on this deal and converting to Android, be sure to check out our article on "
Living with a fire-sale TouchPad on Android
."