3 out of 4 returned smartphones have no problem except for "user behavior"
48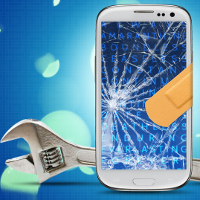 Blancco Technology Group has released its Q4 2015
State of Mobile Device Performance and Health.
The report contained some interesting tidbits. For example, nearly 3 out of 4 phones returned to carriers and manufacturers in North America and Europe actually have no problems. According to the report, "user behavior" is the cause of many of the performance problems that lead to device returns. Some of the problems have to do with the failure to close open apps, especially in Asia where 40 or more apps could be open at the same time. The slowing performance is blamed on the hardware when it really is the user's own fault.
Of the issues found on handsets during the fourth quarter, 85% of them were on an Android handset, while just 15% were found on an iPhone. Speaking of Android, Samsung was responsible for delivering a leading 27% of the platform's failed phones in the quarter. That was followed by Lenovo (21%), Motorola (18%), Xiaomi (11%) and Asus (8%).
The features most likely to fail on a smartphone include the camera, touchscreen, battery charger, microphone and the overall performance of the phone. The report noted that in Asia, use of social-media apps like Facebook, WhatsApp, WeChat and Line, are causing performance issues on certain phones. In Europe, use of emoji and productivity apps were a factor in failure rates seen during the second half of the year.
"The quantity and types of apps being used, app notification settings, location services settings and battery charging habits are just some examples of how user behavior impacts the day-to-day performance and long-term health of devices. Take Asia, for example, where app adoption is high and the most frequently used apps are in the social networking and messaging categories. When these users fail to close the 40+ apps installed on their devices, it eats into the performance, memory and battery life. And all the while, users presume hardware is to blame when behavior is actually the culprit. It's a paradoxical situation and it happens very often."-Pat Clawson, CEO, Blancco Technology Group
source:
BlanccoTechnologyGroup