Apple's 2019 iPhone lineup could replace the Lightning port with USB Type-C
25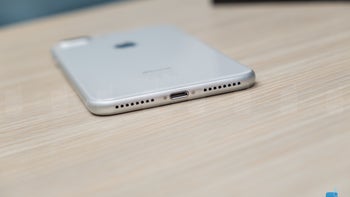 In recent times, Apple has largely encouraged the adoption of USB Type-C within the PC industry via its MacBook launches. Despite these efforts, though, the company has shown no sign of interest in the smartphone segment, something that may be about to change.
After years of using its own proprietary Lightning connector in its
iPhone
devices, 2019 may finally be the year Apple switches over to the more common USB Type-C port. Specifically, the Silicon Valley-based giant is said to currently be in the redesign phase, with the rollout set to happen late next year. This contradicts earlier rumors that stated the adoption would happen with
this year's iPhone lineup
, but, according to the sources, Apple simply doesn't have the time to include the port in such a late phase of development, hence why it's being scheduled for next year instead. Nevertheless, the company still has some changes scheduled for its next fall lineup, namely the inclusion of a redesigned charger in the box that will allow for fast charging.
Currently, the USB Type-C connector has seen a pretty fast pace of adoption within the
flagship smartphone
industry. However, when it comes to lower-end models, the adoption rate is significantly lower. Once
Apple
adopts the technology, though, manufacturers of cheaper smartphone offerings will likely start adopting the technology at a much faster pace until it eventually becomes the standard within the industry.