$130 ASUS Pegas X002 takes on the Xiaomi Redmi 1s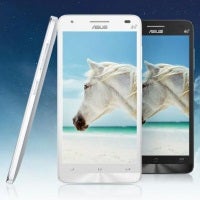 Thought the Meizu Blue Charm Note was cheap? There's always cheaper - especially in China! Not long after
Meizu made headlines with its announcement today
, your old friends at ASUS brought forth the $130 Pegasus X002. Unlike Meizu's outrageous example of price to specs ratio, the Pegasus X002 is a modest, though compelling affair with a 5-inch 720p display, a 64-bit quad-core MT6732 processor, 2GB of RAM, 16GB of internal storage, an 8MP main camera, a 5MP front cam, and a 2500mAh battery unit. The LTE-enabled smartphone runs Android 4.4 KitKat topped off with Asus' Zen UI.
Not bad! We like what we're seeing, but who's going to hold back if they are offered the Meizu Blue Charm for just $30 more? Then again, the Pegasus X002 is designed to compete with the
Xiaomi Redmi 1S
&
the possible Meizu Blue Charm K52
, and we think it's going to be really good at that. Unfortunately, the budget smartphone probably won't be sold outside of China, which doesn't mean you can't import it a less sweet, but fair nevertheless price.
ASUS Pegas X002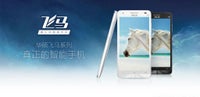 via
GizmoChina