1080p high-end smartphones will be the norm by mid-2013
42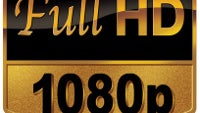 The
HTC Droid DNA
started the 5-inch 1080p screen era in the United States just last week, but it is just the first of many devices with such insanely detailed screens coming up. And it won't take too long -
by mid-2013 high-end smartphones with 1080p displays will be common
, according to a research note by British bank Barclays.
That is not a huge surprise as we are all expecting the newest crop of Android smartphones to indeed feature 5-inch 1080p displays, but it's reassuring to hear that by the middle of next year the technology will be commonplace. We expect Samsung, LG and others to unveil their new 2013 devices at CES and MWC, the two biggest tech shows, held in January and February.
All rumors agree that upcoming state-of-the-art smartphones will have that very same size and resolution of 5 inches at 1080p, and that works out at 441ppi.
Additionally, Barclays shared its expectations for
HTC to post sales of 8.8 million smartphones in Q4 2012
, more than the 7 million devices it sold in the same period last year. Still, the company will face some tough challenges in 2013.
"We (see) better-than-expected (HTC) sales and margins in the first half of 2013 on new product launches, including the 5-inch Butterfly models and the next-generation models to be announced at the Mobile World Congress. However, we are still cautious on the second half of 2013, expecting competition to be intensified from Apple, Samsung," Barclays analyst Dale Gai concluded.