Think 50x zoom was impressive? Well, 2020 might just blow us away!
9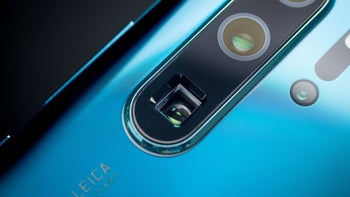 In 2019, we saw some crazy camera innovations, which led to zoom levels we previously thought impossible on a smartphone. The Huawei P30 Pro is most prominent here with its intense 50x zoom, powered by a 40 MP camera sensor and a clever periscope-like system. Of course, this is not real, optical zoom, but a digitally enhanced one — AI algorithms take information from the telephoto lens and add details to the cropped image to create a convincing "zoom" effect. Hence, it's called "hybrid zoom".
Word on the street is, we are about to see a massive upgrade to that tech real soon. According to leakster IceUniverse, we will get 108 MP cameras capable of 10x optical zoom in 2020. He does not mention a specific brand and we think it's fair to assume that it'll be Huawei plus a couple of other market leaders (like Samsung).
By the way, next year you will see on your smartphone: a 10x optical zoom camera and a 108MP camera. pic.twitter.com/885cwXHPQe

— Ice universe (@UniverseIce) July 16, 2019
10x optical zoom would be huge because it'll not only allow you to take true lossless photos, but applying the "hybrid zoom" tech to it might lead to some crazy magnification capabilities. If the 40 MP sensor with 5x optical zoom can go up to 50x in hybrid, then a 108 MP sensor with a 10x zoom could possibly reach 100x magnification. What?
Up until 2019, the best that manufacturers could achieve was a 2x optical zoom via a telephoto lens. This year, OnePlus topped that with a 3x telephoto lens on the OnePlus 7 Pro and Huawei did one over with the 5x periscope zoom. A 10x would be a massive upgrade over both of these achievements.
The MegaPixel Wars are back!

It's also interesting to note that the fight for more megapixels is brewing again. Back in the day, there was this race for "who can get more megapixels in their camera?". In 2016, manufacturers reversed the trend by paying more attention to the individual pixels' size and the sensor's ability to collect light rather than just trying to impress us with numbers. Because, you see, bigger megapixels equals more light captured by the camera, but it also meant a downgrade in that megapixel count. In the end, it turned out for the better — smartphone photography has been doing
much better with bigger pixels
rather than having more of them.
This is
not the first time
we hear that 100 MP sensors are coming, too — it seems like it's an inevitability. So, now that the emphasis on megapixel count and detail is back, it's interesting to see if image quality is about to take another hit for the sake of zoom capabilities and bragging rights.