10 of the weirdest, most out there iPhone cases we've ever laid our eyes on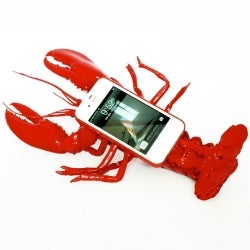 Here at PhoneArena, we've seen a lot of things in our days. But if there's something on the mobile landscape that never fails to surprise our hard-boiled characters, it has to be the sheer variety of completely bonkers iPhone cases. Apple's crown jewel is a playground for unrestricted creative exploration that sometimes yields mind-boggling results. While we don't know anyone crazy enough to buy any of the one of a kind cases we're showing you here, we feel obliged to appreciate them for what they are – pure comedy gold!
You've already seen the lobster case in the thumbnail. If you felt that's ridiculous enough, you don't know what else is coming to you in the slideshow below. Open it and descend the rabbit hole leading to the alternative dimension of weirdness where walking around with a magical unicorn case is never looked down upon!
ALSO READ