10-minute video shows all the new features Google Now has added in the past year
7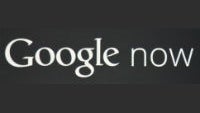 You may be a bit tired of the Apple onslaught today, so we thought we'd bring you a pretty cool video that was made by an enterprising user. If you have Android 4.1 or higher, or even if you have an iOS device, you may have tried out Google Now. Google Now mashes up Google Search with intelligent push to let you control your phone, get answers, and get info as fast as possible.
The product has quickly become one of Google's most impressive, and a big part of that is the constant work and improvement that the Google team is putting in. In fact, Google has added so many features to Google Now over the past year, that it takes 10-minutes to demo all of the new questions and ways of asking that Google has added in, and the video doesn't even include the various new info cards Google has added to the intelligent push side of things.
If we had to pick, we'd say that the best feature that Google has added is the contextual search and pronoun recognition. It's cool enough to be able to ask "Who is the mayor of Chicago?" and get the answer, but it is absolutely amazing to be able to follow that up with questions like "How old is
he
?", "Who is he married to?", etc.
Still there is a lot to love in Google Now, and probably a lot that you can learn from this video. There were a couple commands that we had forgotten about for sure.