10 merry Christmas apps for Android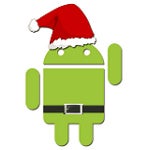 Ho, ho, ho, it's not Christmas yet, but it's about time we start preparing ourselves and our phones for what is one of the most wonderful holidays of the year. If you still haven't gotten in the Christmas mood, now's probably the perfect time to do so, and we know just what you need! An awesome collection of Christmas apps for your Android phone to cheer you up and make you want to make good stuff happen. And we can certainly make it happen, folks, we just need to open our hearts and forget about the troubles and meaningless arguments of everyday life, at least for a little while.
Are you ready to put a smile on that face? Let's go then!