Asus ROG Phone 5 release date, price, features and news
We may earn a commission if you make a purchase from the links on this page.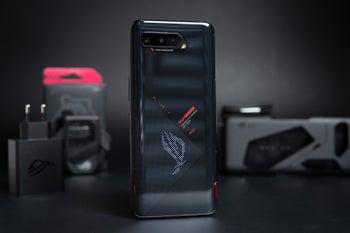 The Asus ROG Phone series are some of the most popular gaming-oriented smartphones right now, for good reason. In our review of the
Asus ROG Phone 3
, we found it to be a gaming beast with outstanding performance and solid battery life. It also has arguably the best stereo speakers even put on an Android phone.
And now in 2021, Asus is about to take all of that to the next level with its successor – the upcoming Asus ROG Phone 5 (previously expected to be named "Asus ROG Phone 4"). Whether you're a mobile gamer or simply a tech enthusiast who's interested in the more unusual smartphones out there – here's all the information we currently have on the exciting Asus ROG (Republic of Gamers) Phone 5.
You may also find interesting:
Asus ROG Phone 5 price
The price of the ROG Phone 5 is still subject to speculation. The Asus ROG Phone 5's predecessor launched at $999, so that's our safest bet at the moment.
However, we can't rule out a small price decrease, as lower prices have been a welcome trend in some 2021 smartphone releases. For example, the
Samsung Galaxy S21
was released at $200 less than its predecessor.
Asus ROG Phone 5 name
The previous ROG Phone was the Asus ROG Phone 3. When leaked photos of its successor started surfacing, some leakers claimed that there is a number "05" written on the back of the upcoming phone, however, suggesting a number skip in the naming.
And on February 18,
Asus itself casually confirmed
that the phone will indeed be called Asus ROG Phone 5, so it's official – the Taiwan-based company will skip the number 4 for the ROG Phone series. This could be attributed to the fact that the number 4 is a homonym for "death" in the Chinese language.
Asus ROG Phone 5 release date
To be unveiled on March 10, 2021
On February 18, Asus launched a
countdown ticker
to March 10 – the official date for the Asus ROG Phone 5 launch event.
Asus ROG Phone 5 design and display
The light-up ROG logo is gone in favor of a back panel display
From what we've seen in leaked hands-on videos, like the one below, the Asus ROG Phone 5 still retains the gamer-oriented and unconventional design language of its predecessors.
Its glossy back panel features familiar angular patterns, but more notably, the Asus ROG Phone 5 now gets a small display at the back, which replaces the light-up Asus ROG logo. This back display will likely be customizable to show user-selected images and patterns, possibly including an animated ROG logo, but will mainly be used to display game-related information, so long as the game that's being played has support for it.
The smartphone's iconic air triggers, which are akin to shoulder buttons on a gamepad, are very likely to make a return also.
As for the Asus ROG Phone 5's display, its predecessor was already sporting a highly impressive OLED screen with a super-smooth 144 Hz refresh rate, so we can only expect slight, if any improvements in that regard for the 2021 ROG Phone.
Asus ROG Phone 5 specifications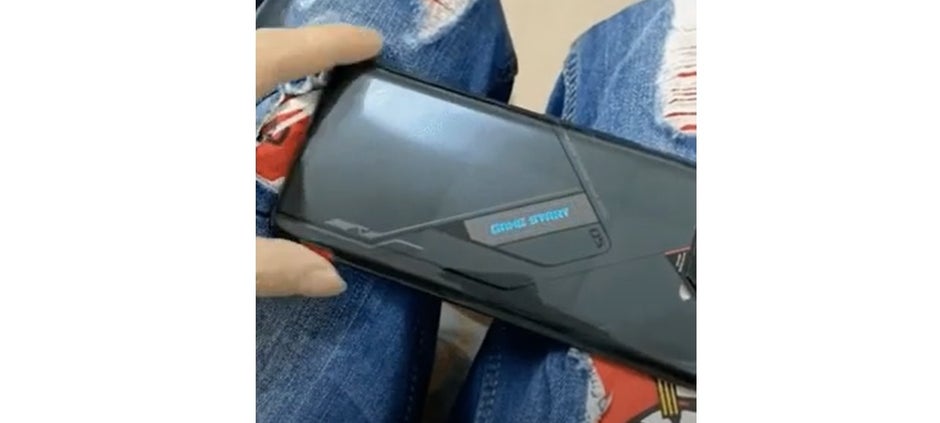 In terms of spec improvements, the Asus ROG Phone 5 is expected to have 5G connectivity, running on the Qualcomm Snapdragon 888 processor with at least 8GB of RAM. Another notable expectation for the ROG Phone 5 are 65W fast charging speeds for its huge 6,000mAh battery. This is more than double the charging speed of the previous ROG Phone 3.
Summarized expected Asus ROG Phone 5 specs:
6.6-inch OLED 144 Hz display, 2340 x 1080 pixels
Qualcomm Snapdragon 888 processor
8GB or 12GB of RAM
Back panel color display
Two air triggers
Dual stereo speakers
128GB of base storage
6,000mAh battery with up to 65W fast charging
USB Type-C port for charging and a side port for gaming accessories
3.5mm headphone jack
NoSD card slot for expandable storage
Android 11
Asus ROG Phone 5 camera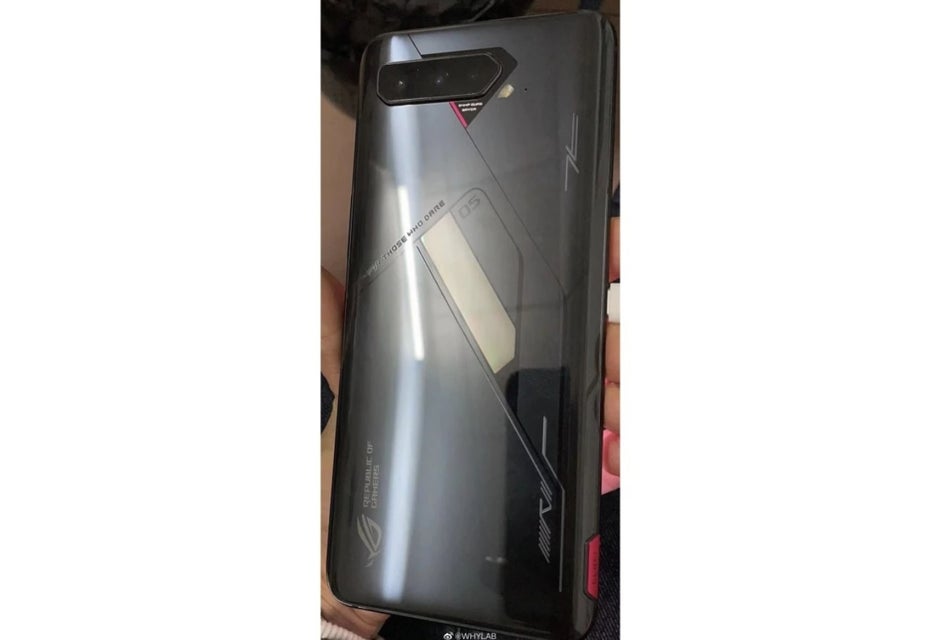 Although the camera is never a priority on gaming smartphones, the Asus ROG Phone 5's predecessor had a very respectable 64MP main camera. We don't expect significant improvements in that area and if you're interested in seeing how photos from that camera looked like, check out our
ROG Phone 3 review here
.
Summarized expected Asus ROG Phone 5 camera specs:
64MP main camera capable of up to 8K video recording
13MP ultra-wide camera
5MP macro camera
24MP selfie camera