Spigen Neo Hybrid Case for Google Nexus 6 Review
4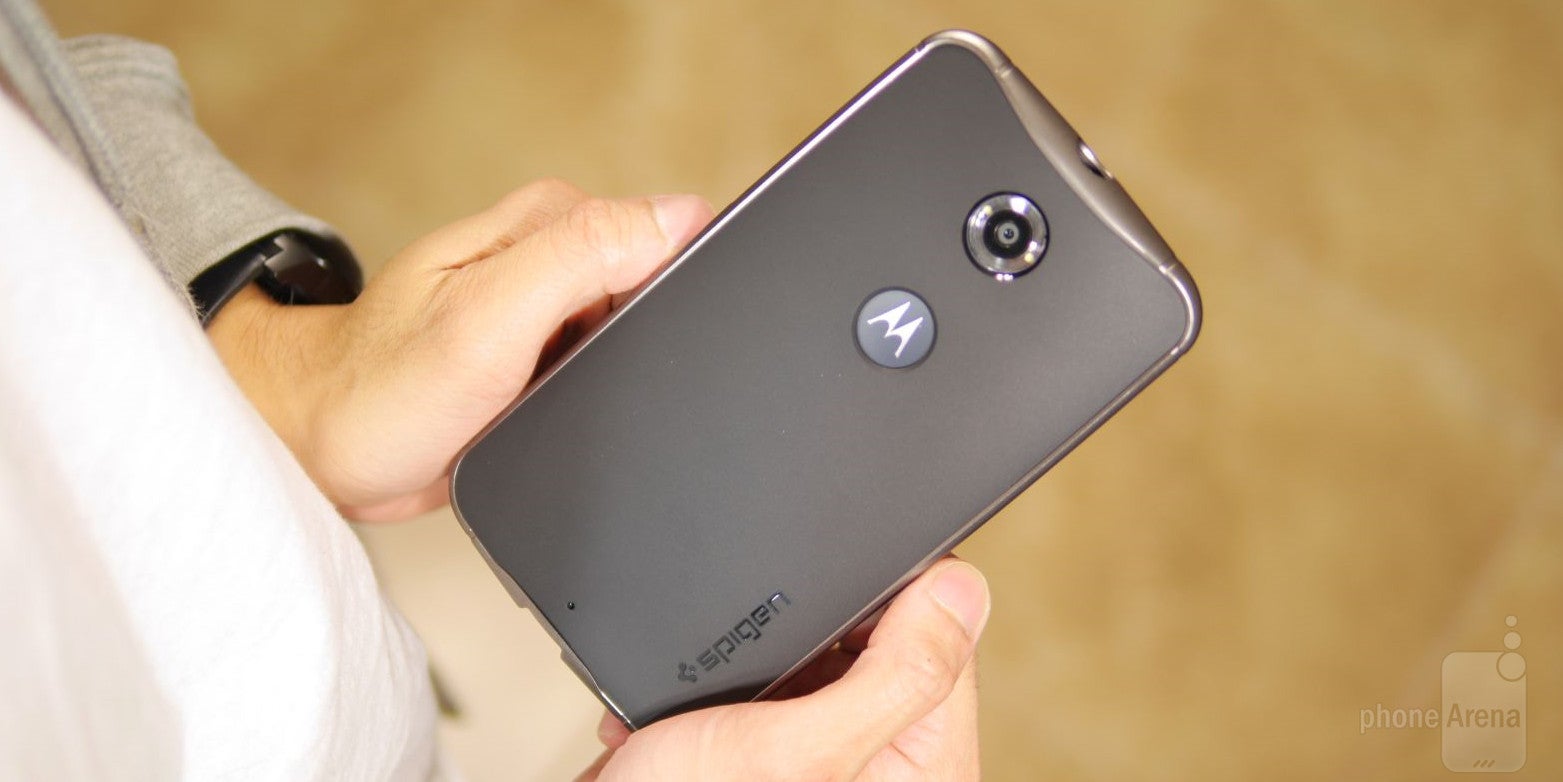 We've already put the Spigen Slim Armor case for the Google Nexus 6 through a little bit of testing, so we're now placing our attention on the Spigen Neo Hybrid case. Even though it mainly follows in standard fashion to the principles of the case series, knowing that the Nexus 6 is one long and thin device, it's going to need a little bit more protection to keep this prized phone snug and adequately protected.
Right away, the first thing we notice about the Spigen Neo Hybrid case is the soft touch feel it's exhibiting – one that not only provides sufficient grip when it's held, but it also helps to give it a slick finish. Another thing we like about the case, is how the phone's size is minimally impacted with it on, just because it's tight fitting and snug. Comprised out of two components, a web pattern high-polymer-coated soft TPU cover and a polycarbonate frame that wraps around the sides of the phone with metalized buttons, they're qualities that we expect to find with the case series.
Putting it on is tough at first, seeing that the process requires us to snugly place the polycarbonate frame around the sides of the phone – where we're sometimes using a little bit of force. Over time, though, the process becomes easier because it's second nature at that point. Cutouts are found throughout the case to provide us access to buttons and ports, and on top of that, there's even a cutout in the rear for the Motorola logo in the back of the phone. Indeed, the case offers great coverage around the back and sides of the phone, but the front is left exposed – though, there's a small lip to recess the phone, so that the screen doesn't come into contact with surfaces.
Usually, the case will run you a whopping $34.99, but online places like
Amazon is currently selling it for as low as $17.99
– where it's also available in different color options. The Spigen Neo Hybrid case for the Nexus 6 is an attractive one that manages to minimize unwanted bulk and heft, but prospective buyers really need to be reminded that it's a little light with its protective qualities. Obviously, it's enough to protect it against wear and tear, but it's hardly the kind of thing to safeguard it from serious drops.