Sony WF-1000XM4 vs Apple AirPods Pro
3
We may earn a commission if you make a purchase from the links on this page.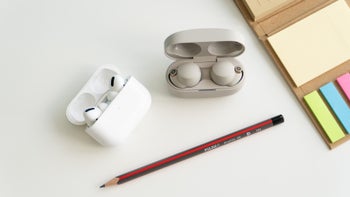 Sony recently released the WF-1000XM4 — the successor to the valued XM3 from a couple of years back. These cost just about $280, making them more expensive than the very popular Apple AirPods Pro.
So, naturally, the question arises — are the Sony earbuds better than the AirPods Pro, or should one just play it safe and grab a set of the Apple earbuds?
Well, there are a few factors to consider — the Sony XM4s can definitely sound better. Especially since they have a custom EQ option in the Sony Headphones Connect app — you can tune them to taste, and I managed to get a nice, beefy, detailed, and aggressive sound out of them. In comparison, the AirPods Pro sound a bit tame, a bit too middy, and lack some air.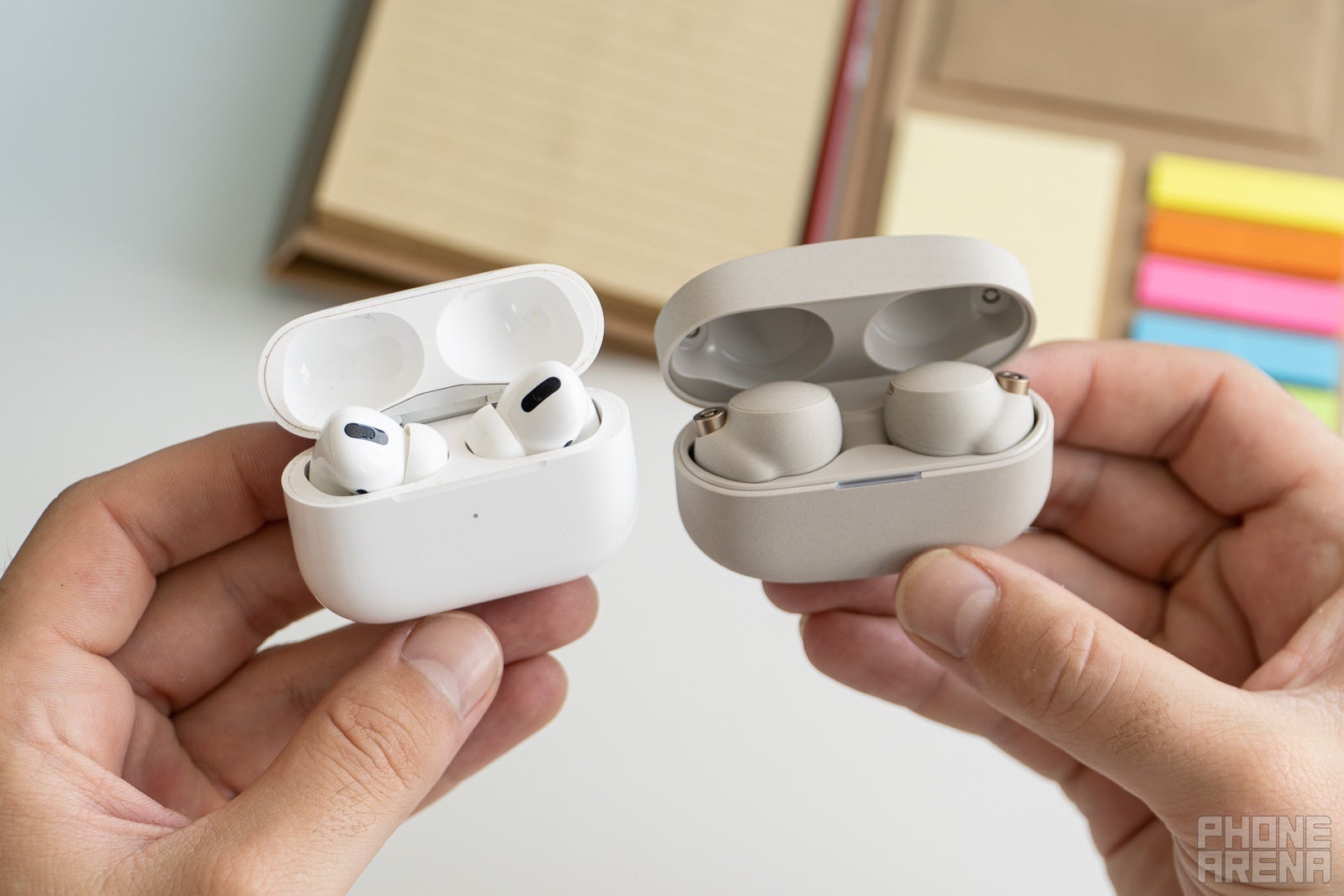 In terms of comfort, the Sony WF-1000XM4 feel a bit more intrusive, with a bulky eartip that delivers solid insulation but might feel uncomfortable for those that have tighter ear canals. The AirPods Pro, on the other hand, are much lighter and less bulky — both in appearance and feel when placed inside the ear.
The AirPods are still a very good choice for the person who has multiple Apple devices and likes to seamlessly switch multimedia playback. The Sony WF-1000XM4 doesn't support Bluetooth multipoint, so it's a bit more cumbersome to switch around with.
Bottom line is, you can be happy with any of these sets of earbuds. Not enough? Let's dive deeper!
Sony WF-1000XM4 vs AirPods Pro sound quality
The Sony WF-1000XM4 have a very compressed, in-your-face feel the first time you try them out. They also sound a bit dark and murky. The good news is that you can tune them to taste through the Sony Headphones Connect app.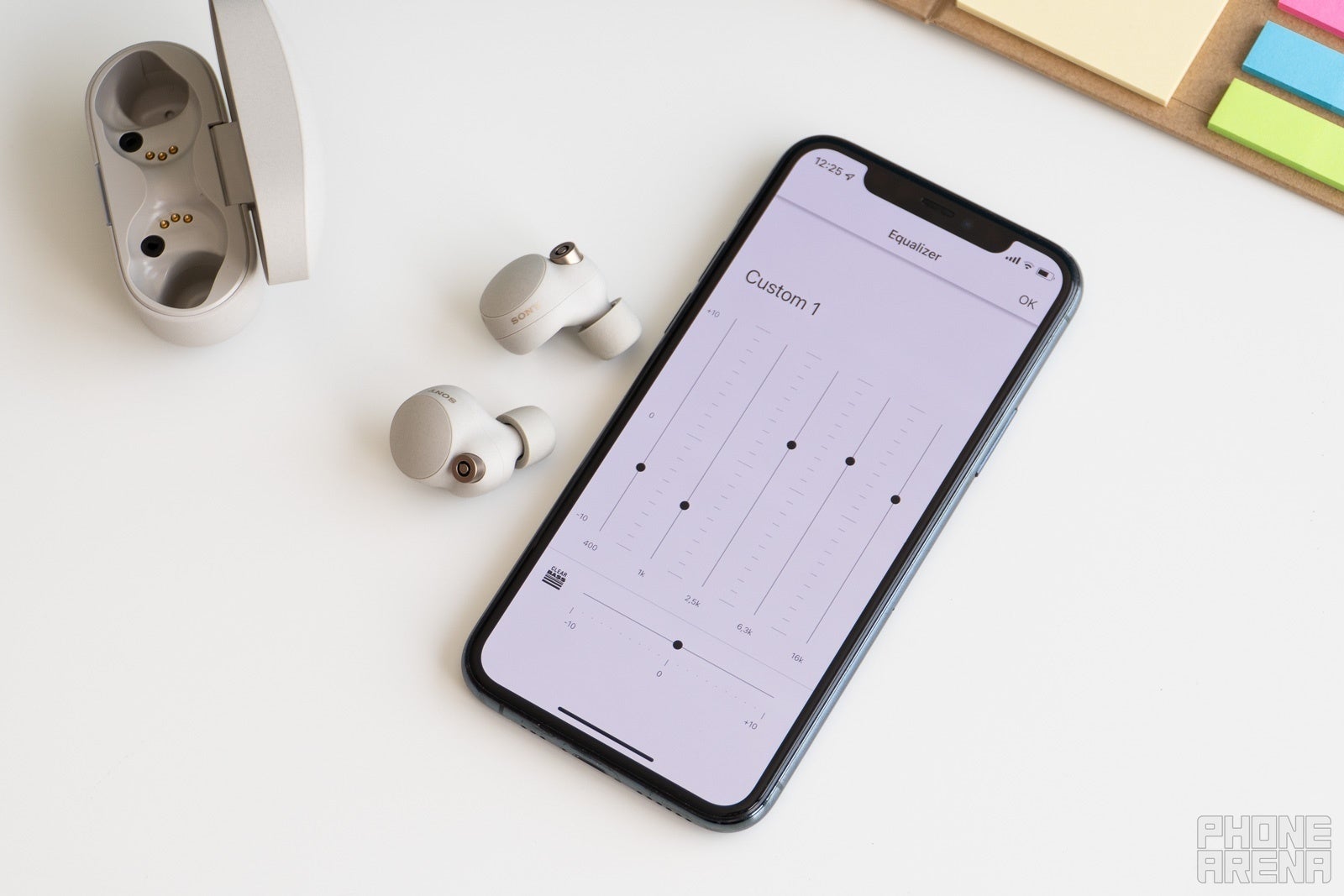 So, after fiddling with the EQ and finding the right settings for me, I can report that the WF-1000XM4 buds have the capacity to sound crystal clear, detailed, and loud. Their bass has oomph, their mids can clear up really nicely, and the highs are chimney without being irritating or drilling into your ear. If there is any distortion going on, it feels like it's in the upper midrange, but I am taking a stab in the dark here — these mostly sound clear and pristine.
The Apple AirPods Pro have a less hard-hitting sound to them, making them feel softer on the audio. But they also lack the oomph in bass, which the XM4s can rattle you with. The AirPods Pro are also a bit honkier in the mids and have less clarity in the highs. Now, they can probably get better if you had access to a custom EQ, but you know — why would Apple let you do that. The closest thing to an EQ you have on iOS for the AirPods Pro is a list of pre-made options for the Apple Music app (and it only works in Apple Music).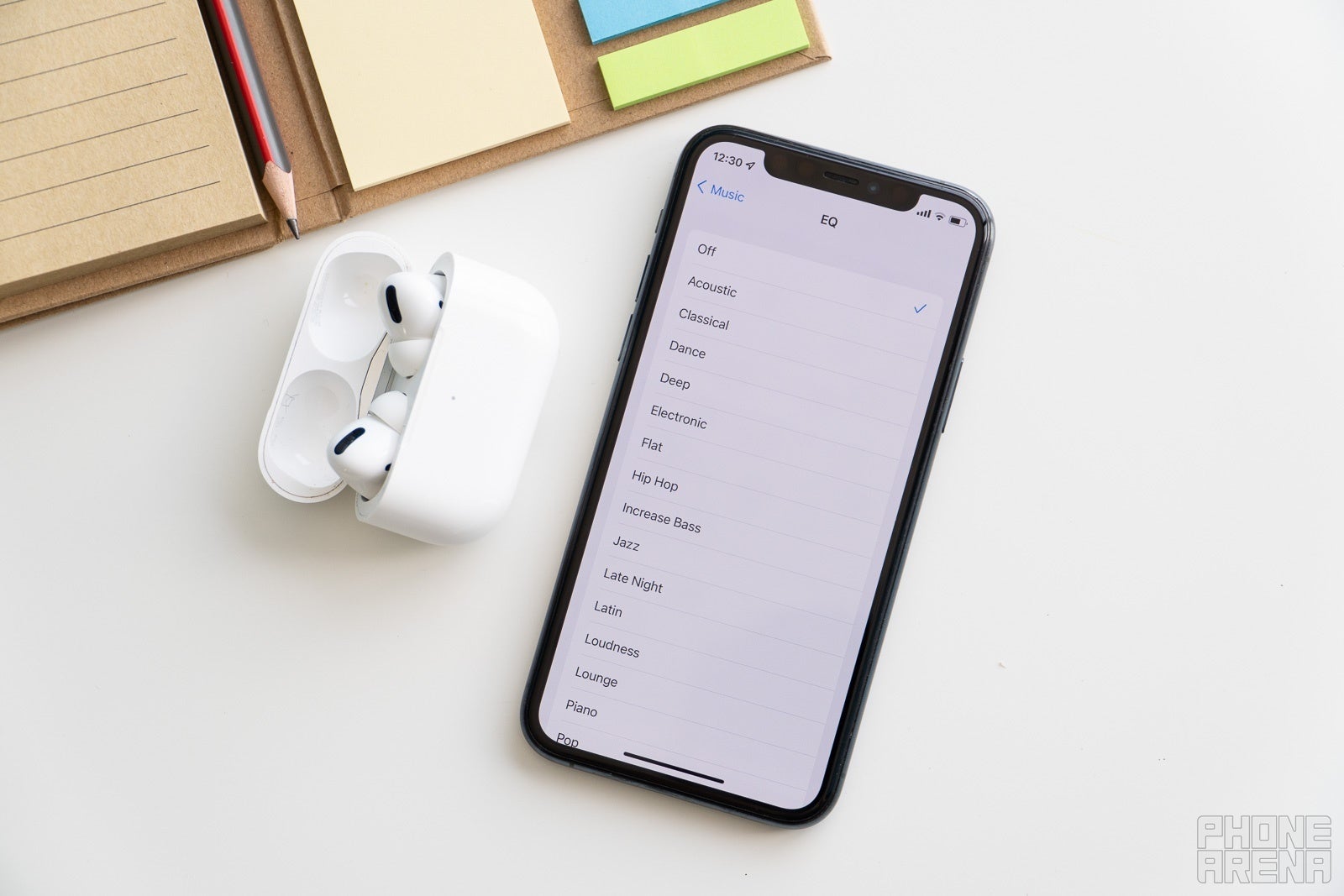 So, sound quality — point to Sony.
Dolby Atmos in Apple Music
You can use both of these earbud models to listen to the new Dolby Atmos tracks in Apple Music. Yes, the AirPods Pro have the benefit of having a dedicated Spatial Audio toggle in the Control Center if you want to toggle between Dolby Atmos on and off. That aside, you don't miss out on the actual feature with the XM4s.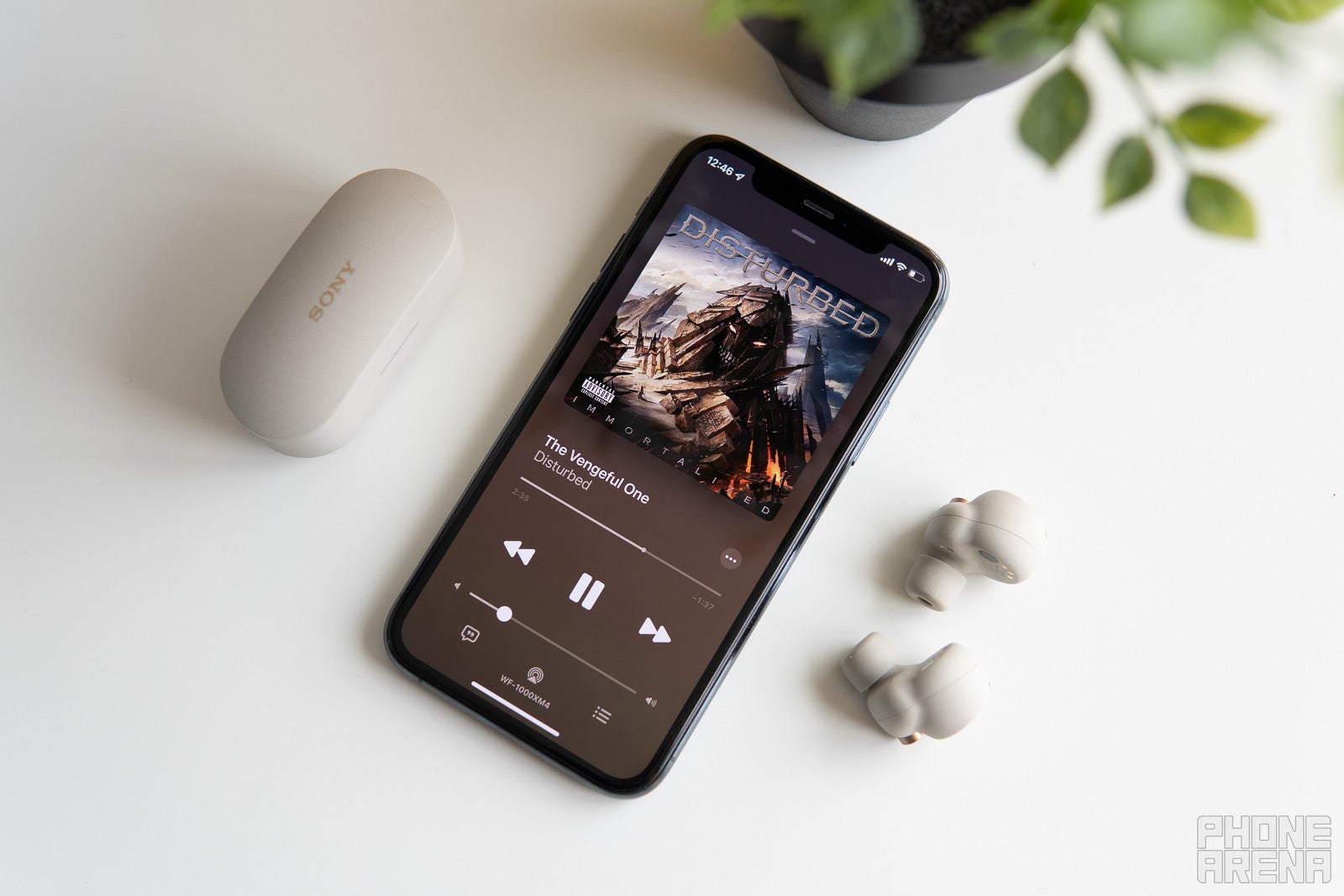 Alternatively, if you want to listen to 360 Reality Audio tracks on Tidal Hi-Fi or Deezer, you can only do so with a pair of Sony earphones. The WF-1000XM4 are included, the AirPods Pro are not invited to this party.
Sony WF-1000XM4 vs AirPods Pro microphone quality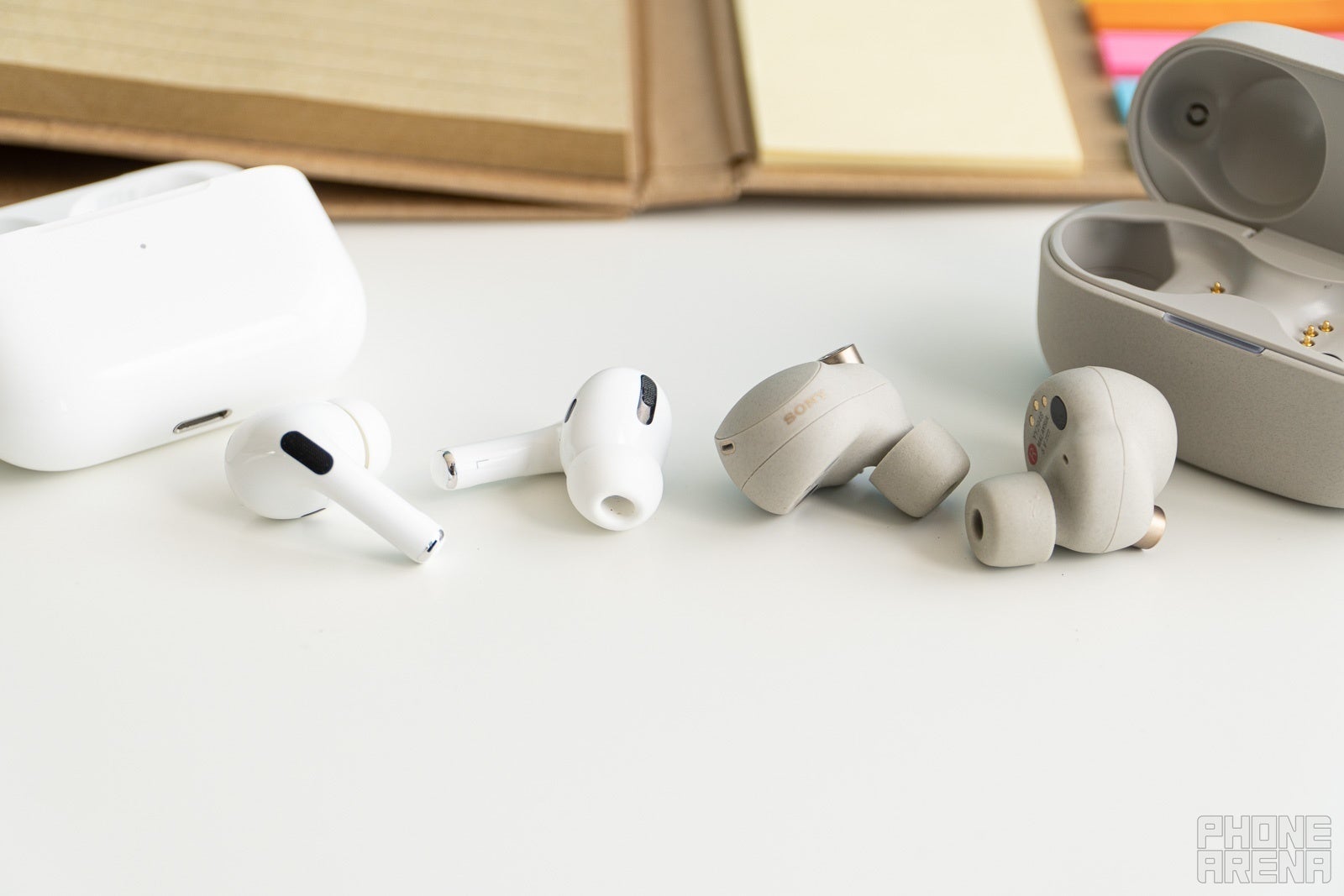 Bluetooth earbuds generally don't have the best microphones around — the best you can hope for is to get "decent" voice quality. Well, both the WF-1000XM4 and AriPods Pro sound very… decent in calls. They are loud and clear enough so you won't have to repeat yourself and they both do a pretty good job at filtering outside noises. We had no trouble both during voice calls or team video conferences.
Sony WF-1000XM4 vs AirPods Pro design, fit, and feel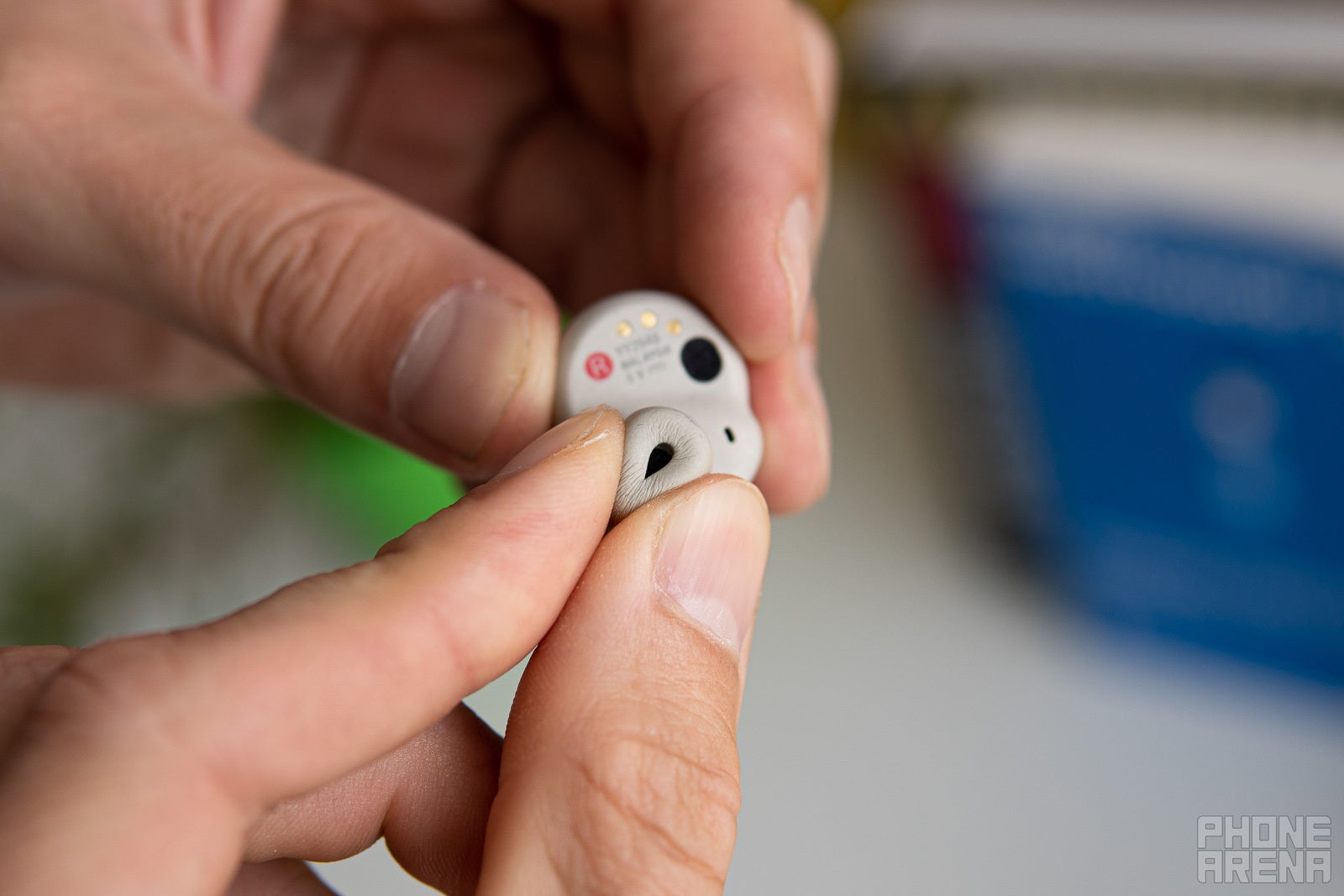 The Sony WF-1000XM4 have a new type of eartip — instead of the regular silicone tips we are used to, the XM4s have these memory foam-like tips that can squish and deform any way you press them, then they inflate back up to their normal shape. This is fantastic for fit and insulation but does feel a bit bulky inside the ear. The buds themselves are also slightly on the chunky side.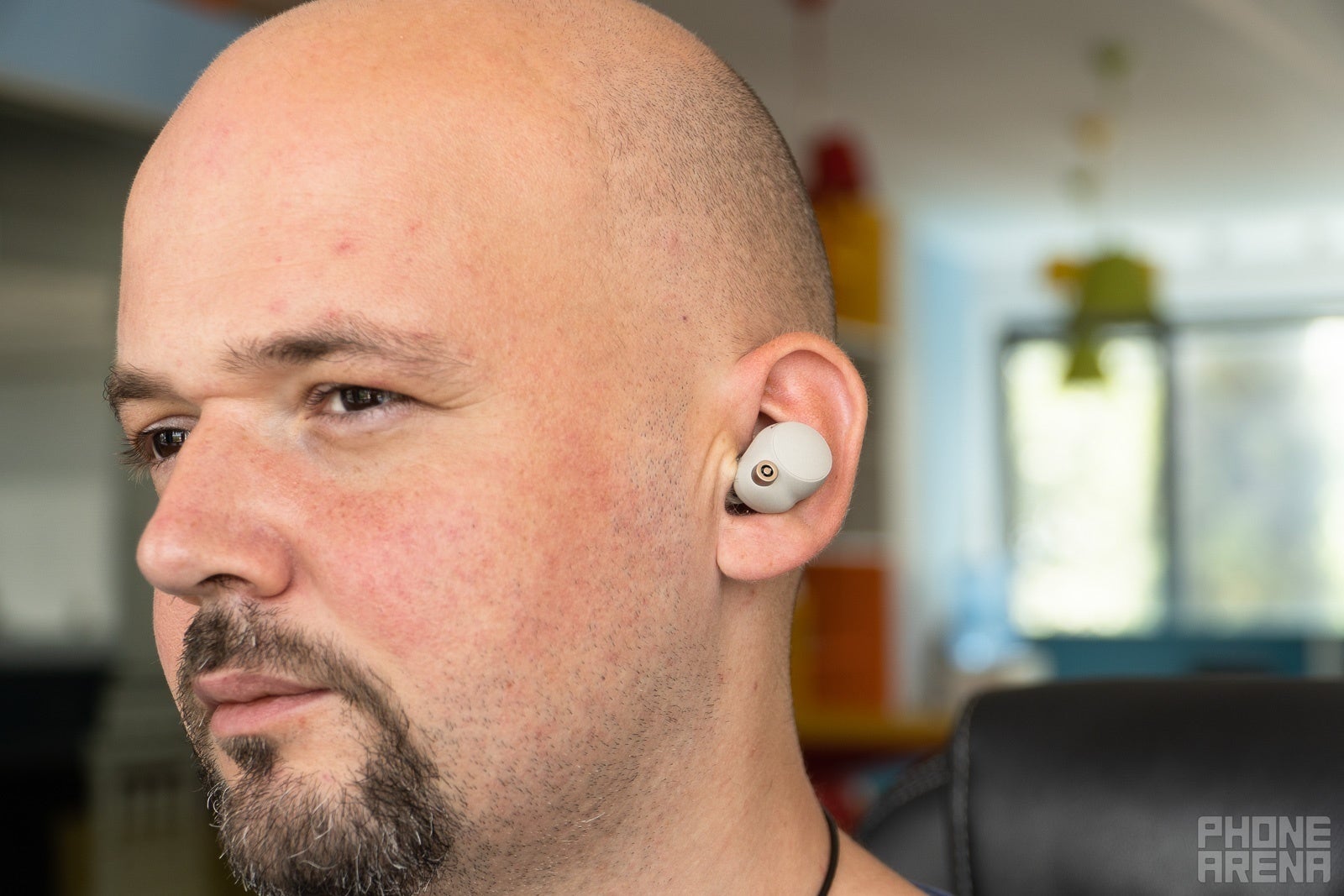 As a result, the Sony WF-1000XM4 earbuds can fit, lock in, and stay in a wide variety of ears. But they can get a bit uncomfortable after prolonged use. In my case — itching started at about 2 hours in, dull pains developed 3 hours in.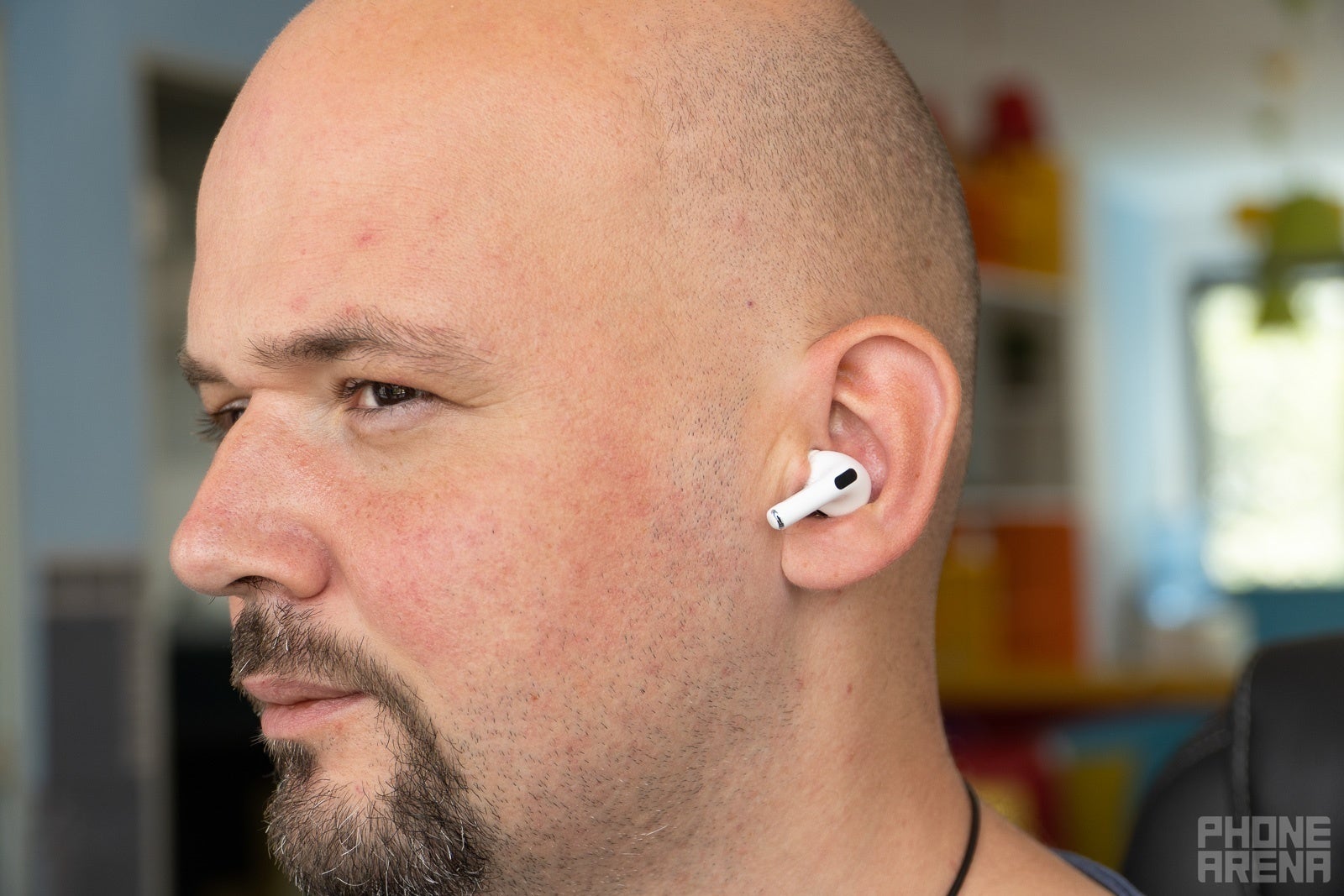 The Apple AirPods Pro have the classic rubberized eartip and the buds themselves are kind of tiny. They feel very light and non-intrusive when wearing them. However, if you are the type of person whose ears can hardly hold an in-ear bud, you may find that the AirPods Pro can rotate or slip out of your ear more easily.
Sony WF-1000XM4 vs AirPods Pro noise canceling
One of the main selling points for both of these earbud models is active noise cancelation (ANC). And, both of them do a fantastic job at it.
The WF-1000XM4's tip material provides better insulation and you get more effective noise-suppression from the get go. Then, the ANC just decimates what's left of the hums and scrapes of traffic and machinery.
I was expecting the AirPods Pro to have a noticeably inferior ANC, but — in fact — it's just as impressive as it was on day one. Both these earbuds will filter out the noises of the outside world and help you focus or relax.
Sony WF-1000XM4 vs AirPods Pro connectivity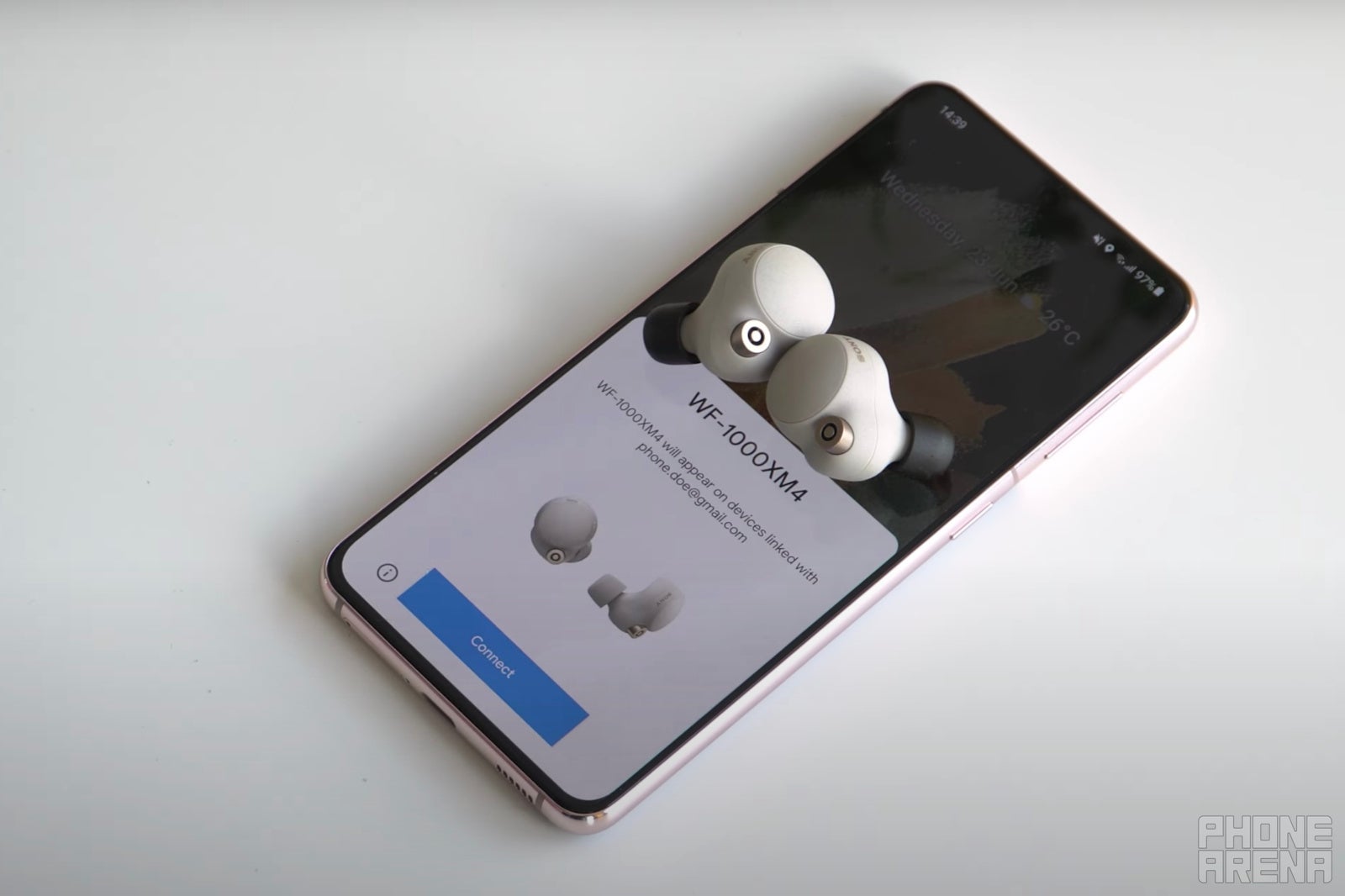 The Sony WF-1000XM4 support Google Fast Pair and Microsoft Swift Pair for fast connection to Android or Windows devices. You just activate the earphones and you get a prompt to pair them to the device — boom, done. Want to switch devices? You need to hold both earbuds' touch pads for 10 seconds to initiate a new Bluetooth connection.
Yeah, unfortunately, the WF-1000XM4 don't support Bluetooth multipoint. That's a bit of a disappointment — lesser wireless buds do. The fast re-pair process makes this less of a pain, but still.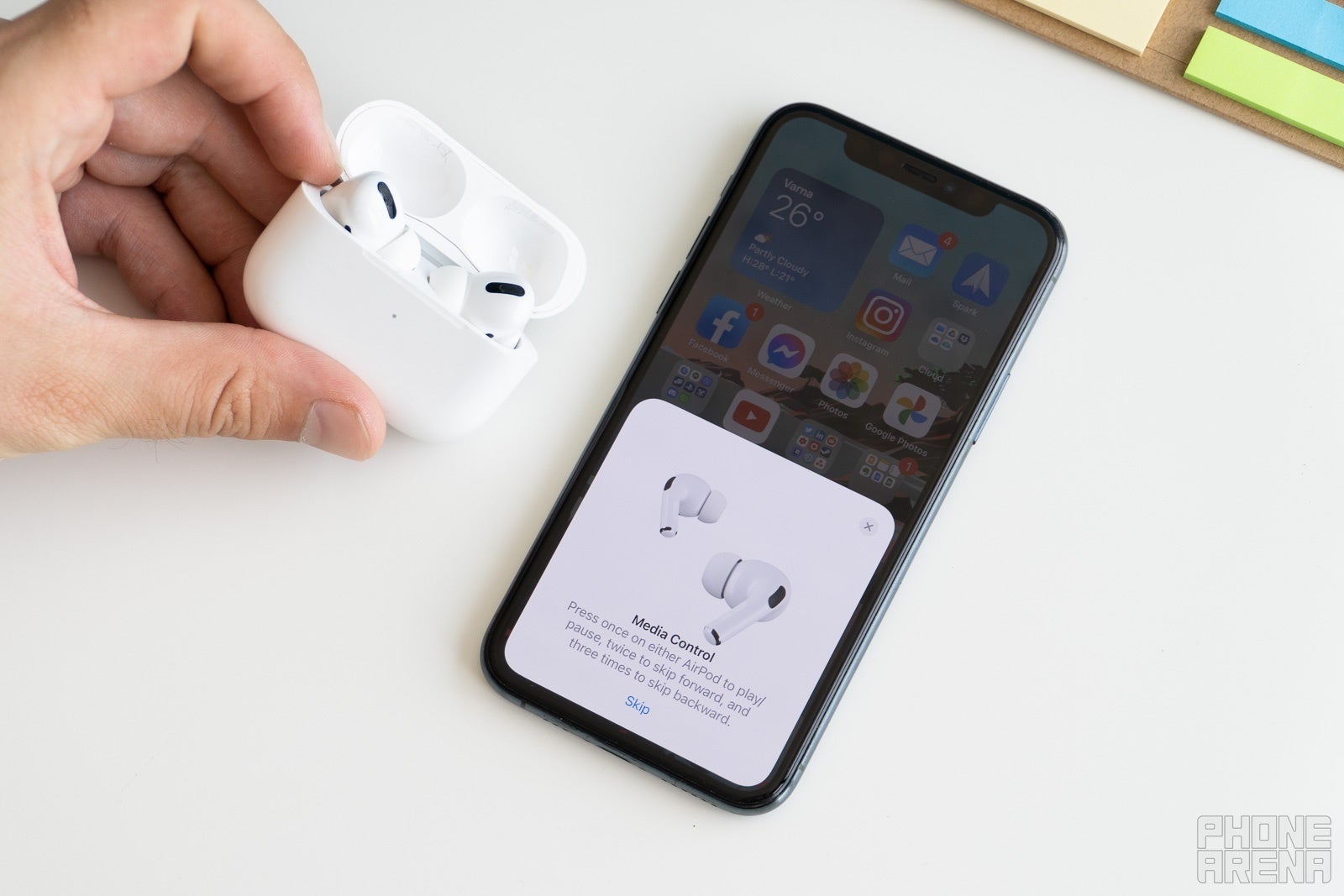 The Apple AirPods Pro's main appeal for Apple users is their ability to work with multiple iCloud devices at a whim. You pair them to just one of your gadgets — your iPhone, iPad, MacBook, or anything else — and the AirPods Pro get synced to your iCloud account. Then, whenever you press "play" on one of your devices, the AirPods will (or should, this isn't seamless to be honest) automatically and intelligently switch to that device.
Sony WF-1000XM4 vs AirPods Pro battery life
The bulky Sony WF-1000XM4 buds do make use of that space — their batteries can last you up to 8 hours on a single charge. The charging case holds 2 extra top-ups. So, in total, you can get 24 hours of music time from your Sony WF-1000XM4s and the battery case combined.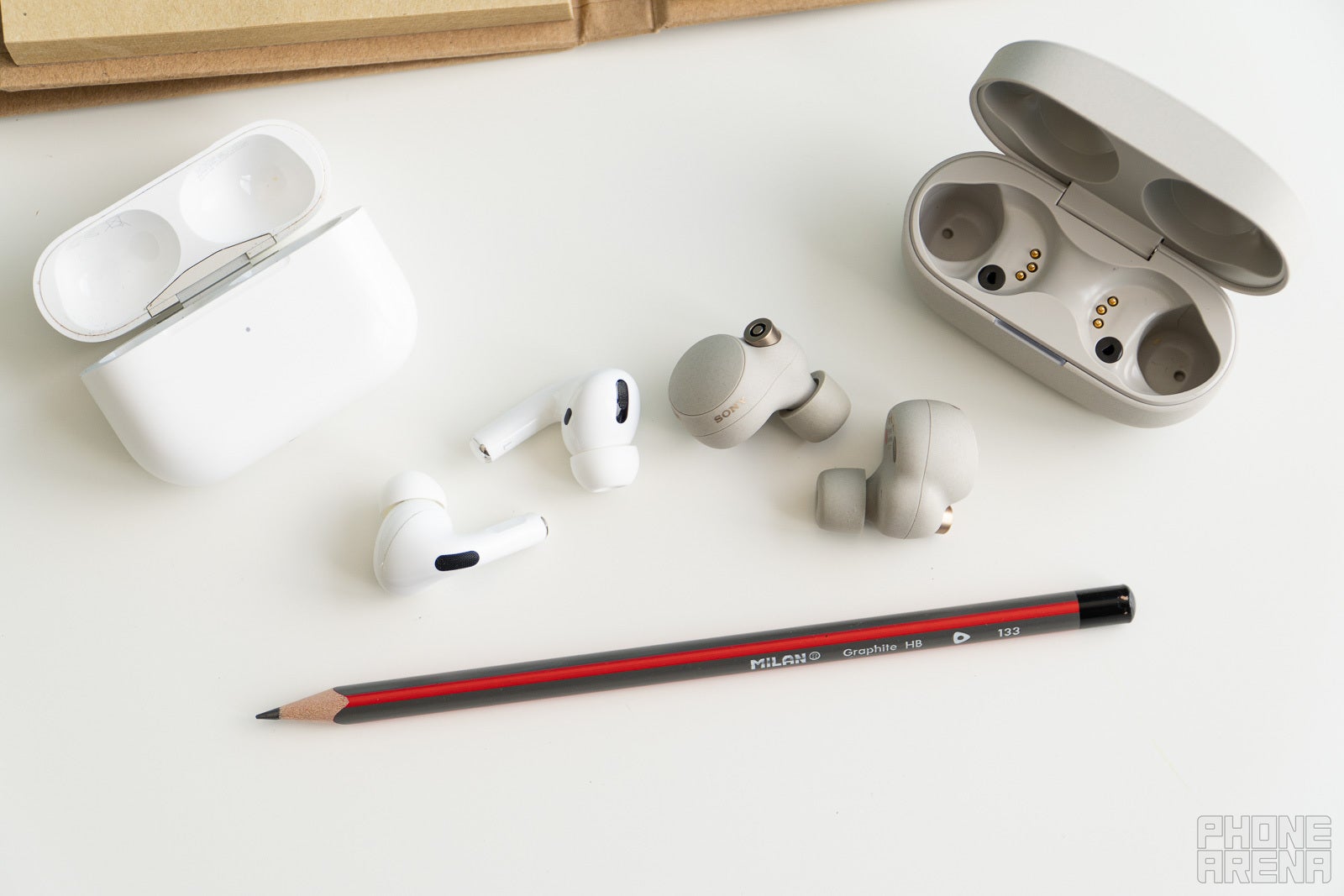 The Apple AirPods Pro can last up to 4.5 hours outside the case. But, with multiple charges held in the case battery, the Apple buds also deliver around 24 hours of listening time.
In reality, the Sony WF-1000XM4's 8 hour life seems like a bit of overkill, but at least it allows for a lot of headroom. What if you leave the house with the earbuds in, but forget the charging case? Well, you should still be good!
Recommended Stories