Samsung Galaxy Tab 7.0 Plus Review
8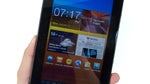 Introduction:
Hard to believe it, but it has been only a year since the
Samsung Galaxy Tab
came knocking on our doors bringing Android into the tablet market. In that short time, we've surely seen our fair share of quality products. Even though the original model didn't quite have a profound impact during its time, namely because of its out of character pricey purchase cost, its siblings in the face of
Galaxy Tab 10.1
and
8.9
seemingly fared considerably better. Back for round two, the
Samsung Galaxy Tab 7.0 Plus
reinvigorates the original line with some upgraded hardware and Android's tablet optimized platform Honeycomb – thus, possibly resulting in better adoption this time around.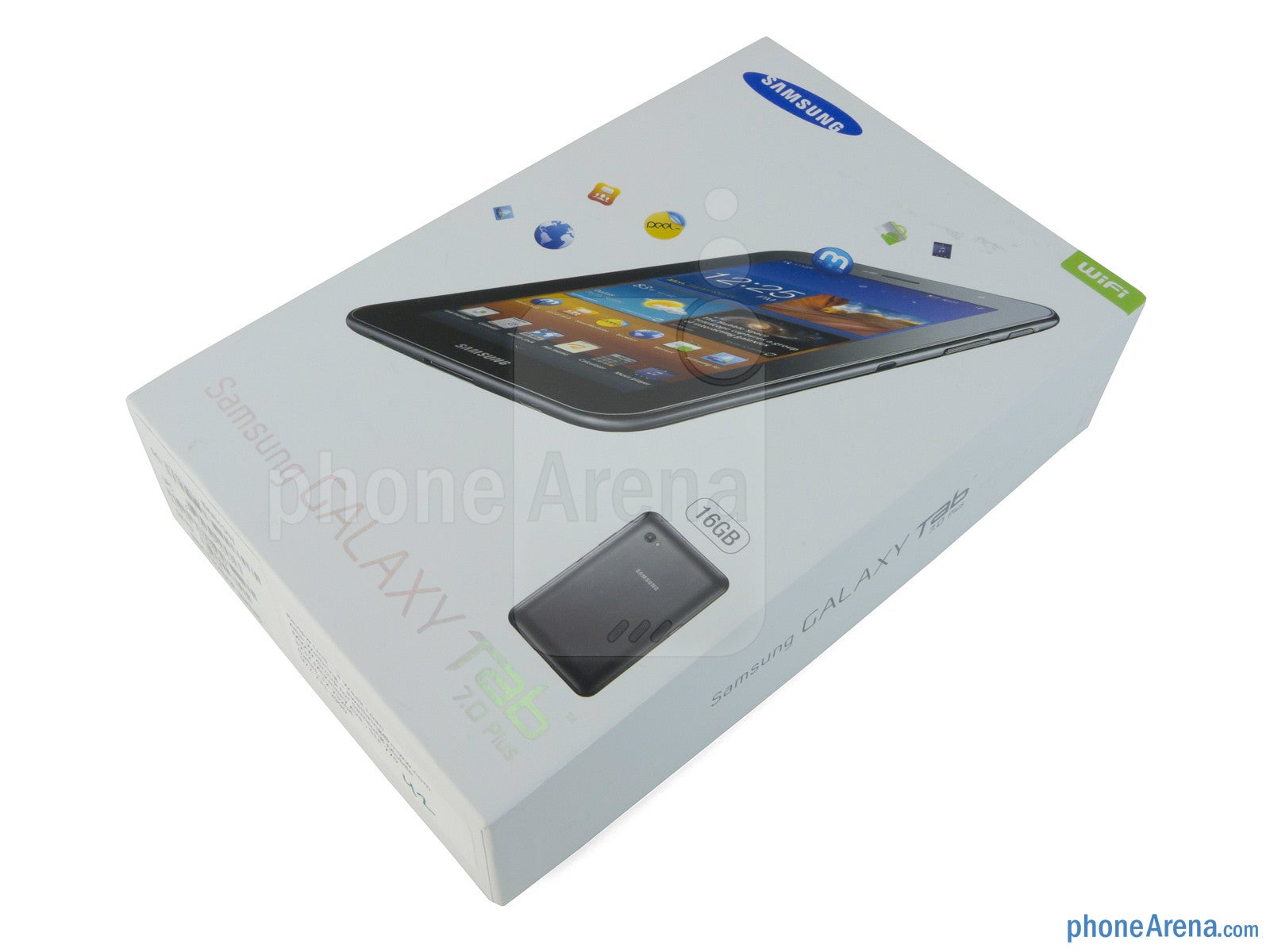 The package contains:
USB cable
Wall Charger
Stereo Headphones
Guides
Design:
The Galaxy Tab 7.0 Plus sticks with the design characteristics established by the Tab 8.9 and 10.1. Although it's not the sleekest (0.39" thick) of the bunch, it's still compact enough to hold with one hand, and at the same time, it's sturdy in build to instill us with some confidence of durability against the elements. Yes, it might appear to be a metallic exterior, but in fact, it's nothing more than a plastic casing, which contributes to its lightweight figure (12.17 oz).

We've been fond of the PLS LCD displays used by Samsung's recent line of Galaxy Tabs, and rightfully so, we're feeling a bit of the same way with the
7" 1024 x 600 PLS LCD display
being used by this one. The resolution is right there with the rivals as it's able to produce tolerable and distinguishable details. Naturally, some might be taken back by Samsung's choice to use a PLS LCD display, especially when the
Galaxy Tab 7.7
features an AMOLED panel, but we're grateful to find its color reproduction to be on the natural and realistic side – as opposed to the overly saturated tones exhibited by AMOLED.
One can easily confuse the tablet to be a super-sized smartphone, namely because of the narrow earpiece and
front-facing 2-megapixel
sitting above its display when it's held in portrait.
Along the
left side
of the device there are a microSD slot, and a SIM card slot if you happen to pick up the cellular enabled version of the tablet.
Another peculiarity is found on the right side, where we have an infrared port, which combines with the Peel Smart Remote app to offer us some light home theater functionality. Finally, Samsung continues to utilize a proprietary charging port for its tablets, which is very similar to that 30-pin connector found with all iOS devices. So, don't think you'll get away with your trusty microUSB cable.
Turning our attention to the
rear
of the tablet, we're again seeing it sporting the same 3.2-megapixel auto-focus camera with LED flash used by its siblings.