Altec Lansing Nobi Review
2

Introduction:
Besides handsfree devices for mobile phones, there are other accessories currently offered on the market as well. One such example are the music speakers, which let you share your favorite tunes with your friends at a party or on the beach.
Altec Lansing, founded 1941, is an established manufacturer of audio devices. In 2005, Plantronics, which is one of the leaders on the mobile accessory market, buys the company, but lets it keep the name.
This is a review of the Nobi model, which is mainly intended for Nokia's XpressMusic series, but can be used with other devices as long as they have a 3.5mm jack.
The package contains:
• Altec Lansing Nobi
• Hand strap
• User manual


Design and Comfort:
Nobi is a rounded unit, designed to allow the music to flow in all 360 degrees. The manufacturer has achieved that by employing two loudspeakers, located on the wider sides. They are covered by metal screen protectors, which allow the free flow of the sound. On each of the other
two sides
, we have a s
trap hole/hanger
. It could be that besides with the strap included in the package, those could be used with another, double one as seen on cameras.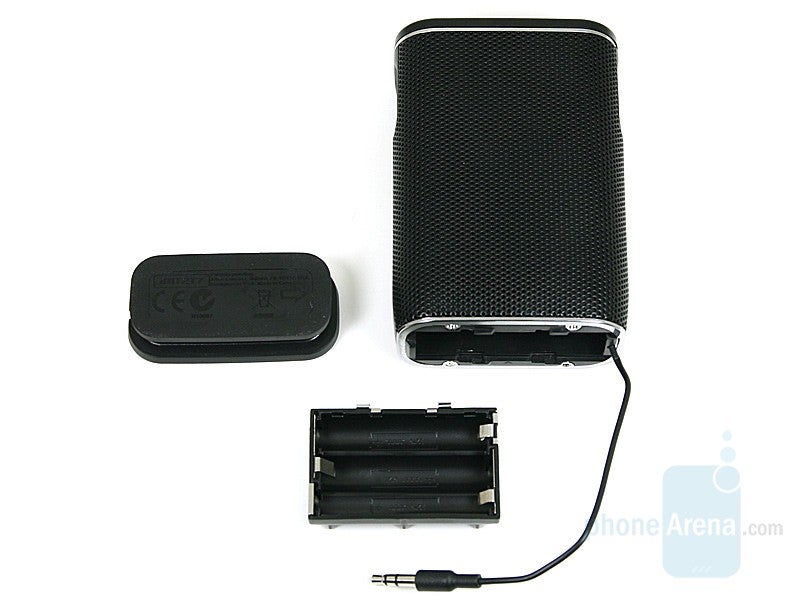 The only resident of the top is the
power button
. It is big, very lightly controlled and clearly felt when pressed. Since there are no other indicators, you will know that the device is on If the button is pushed down.
On the bottom, we have the
battery lid,
on which you can attach the cable with the 3.5 mm jack when you are not using it so it's out of the way.
The device's dimensions (7.4" x 2" x 7.2" (187 x 52 x 184 mm)) and the weight (0.63 lbs (280 grams)) are nothing extreme and even though you can't put it in your pocket, the Nobi will easily fit in backpack or a suitcase. You could also have it blasting at max volume hanging from your hand, but don't expect to be everybody's favorite guy/girl. The device sits firmly on any flat solid surfaces like desks or tables.
The manufacturer claims that the Nobi is impact resistant and would satisfy even the users with the highest requirements.
Recommended Stories