xkcd Phone 4 goes official: 18,000 mAh Li-Iron battery and SpaceX impact protection on board
10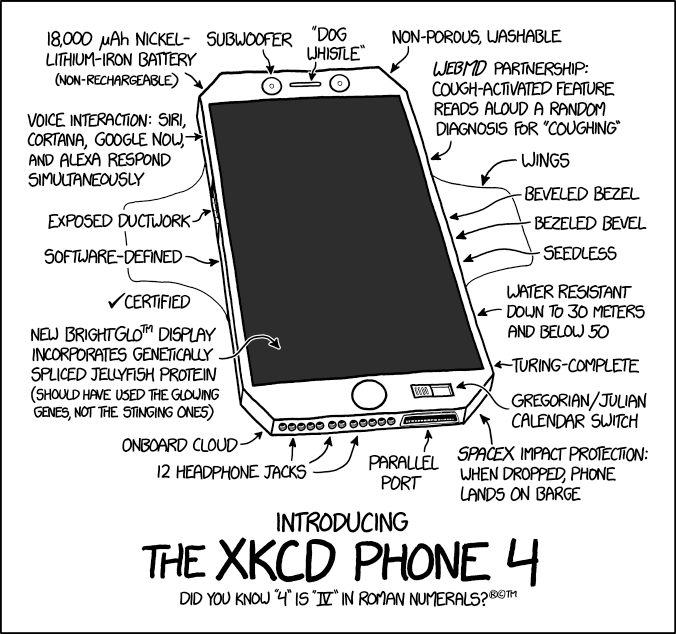 If you were ever wondering about what the smartphone of the future would look like... well, this is not it.
If - however - if you're looking for the one device that will combine in itself all the compromise of technology, all the features that you never knew you needed, then the xkcd Phone 4 might be that elusive prototype.
Currently, the Phone 4 only exists on paper and in the mind of a sick cartoonist who knows the tech industry all too well. So well that he dared draw a phone with 12 headphone jacks (just in case), a lithium-iron battery, and a clever and extremely necessary Gregorian / Julian calendar switch.
The hilarious drawing right above left us laughing for quite a while, how do you like it?