T-Mobile partners with Vail Resorts to enhance 5G coverage in 36 mountain resorts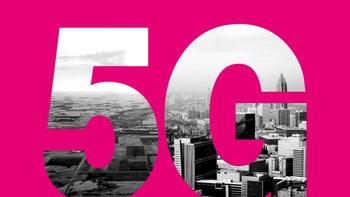 Ready for a great mountain vacation while still having 5G access? Well,
T-Mobile's just announced
an awesome way to get you just that: the carrier now has a multi-year deal with Vail Resorts, the country's largest mountain resort operator, to bring you 5G on your vacation.
Vail Resorts chooses T-Mobile as its exclusive nationwide wireless partner
The new multi-year partnership focuses on bringing 5G to the slopes, trails, and lodges at Vail's 36 resorts across the U.S.
T-Mobile
will be expanding and enhancing its resort coverage and capacity.
In case you're not a frequent skier, Vail Resorts operates some of the most popular mountain resorts in the U.S., and just in fiscal 2022, more than 17 million visits to its resorts were accumulated in the company's global portfolio.
Vail Resorts plans to use T-Mobile's 5G network to improve connectivity both for resort employees and guests, and also use the fast mobile network to enhance resort operations and even support sustainability goals. And T-Mobile will be further expanding and enhancing its network at the resorts to bring additional coverage and capacity.
Vail Resorts is committed to achieving a zero net operating footprint by 2030. The partnership with T-Mobile (which is the first provider to achieve 100% of its total electricity usage with renewable energy by the end of 2021) will help the company meet its ambitious goals of no waste to landfill, zero impact to forests, and zero net emissions.
Callie Field, President of T-Mobile Business Group, said:
T-Mobile's 5G can help customers revolutionize their operations. For customers like Vail Resorts, that starts with connecting employees today, and in the future, we can deliver advanced business solutions, create unparalleled visitor experiences and support sustainability efforts.
Ryan Bennett, chief marketing officer of Vail Resorts, stated that the company feels confident T-Mobile will improve coverage and capacity across the company's North American resorts. This could help Vail explore things like Mobile Pass and Lift Ticket (this feature is rolling out next season), and also look for better and more efficient operations when their teams are better connected.
The partnership will allow for enhanced 5G connectivity for guests and resort employees.