Samsung simplifies its smartphone lineup - no Galaxy A74 in 2023
2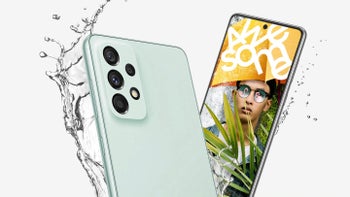 There is a reason why Samsung has such great clout over the Android side of the smartphone market. There simply is no market segment where the Korean tech giant fails to compete. From its foldable Z Series, though its flagship S series, to the midrange handsets,
Samsung
seems to be waging a war on all fronts. Until now, that is.
According to a new report, Samsung might be looking to simplify its smartphone lineup. The device rumored to be on the chopping block is the Galaxy A74, the prospective successor to the Galaxy A73, a device on the upper side of the mid-range spectrum from 2022.
This information was first brought forward by
GalaxyClub
, and was subsequently covered by
Sammobile in a dedicated article
. Given the fact that the A73 is almost a year old, leaks concerning the A74 should already be circulating the internet. Instead, however, we know virtually nothing about the latter.
This fuels speculation that the A74 has quietly been canceled. In light of how good Samsung's mid-range smartphones have gotten, this is not entirely surprising. Last year's A73 featured an excellent 120Hz display and a capable Qualcomm chipset, at a very reasonable price.
Given how fast smartphone technology as a whole is advancing, the gap between the best and the worst is consistently narrowing - it is very difficult to find a truly awful smartphone nowadays. Thus, keeping a powerful midranger, one that comes in at a price well-below that of a full-blown flagship, might not be the best strategy when it comes to profits.
At any rate, Samsung's smartphone portfolio has been getting a little bit cluttered, and the lines between the different series have been blurred substantially over the last couple of years. Some form of simplification has been long overdue. Whether this is a step in the right direction remains to be seen.