Samsung estimating a 52% profit increase during the global chip shortage
1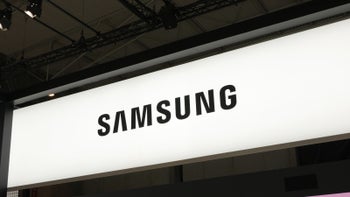 Samsung
seems to have had a good 2021 and is expecting some increase in its profits for the year,
reports BBC News
. The company is said to expect a 52% rise in profits during the last three months of 2021, possibly due to the global chip shortage.
Samsung estimates its profits have jumped 52% during the global chip shortage
The company estimates that it made 13.6tn won (around $11.5bn; £8.5bn) in the period when the chip shortage was at its peak, and this profit was made mainly from chips. According to the report, that would be the highest fourth-quarter operating profit the South Korea-based tech giant has had in four years.
Mainly, the company earned a lot from strong demand for server memory chips, as well as from higher profit margins in its chip contract manufacturing business. As many of you may probably imagine, during the chip shortage times, there was record-breaking demand for PCs and electronics, and Samsung was well placed to profit from it, according to technology analyst Sam Reynolds.
Additionally, Sam Reynolds also noted that Samsung has received some benefit from currency fluctuations as well, especially since the Korean won was depreciating thus "making Korea's exports more attractive to the global market."
However, the estimated profit appears to be lower than the one predicted by many analysts. Beforehand, the predictions were estimating a 15.2tn won, and the company is now estimating a 13.6tn won. It is possible Samsung has spent some of the estimated money on employees' bonuses and marketing for its smartphone business.
The global chip shortage has been ranging in recent months
As many of you may have probably heard, the global chip shortage was affecting all companies operating in the technology businesses, from carmakers to
Apple
. There was a big shortage of semiconductors and this issue affected manufacturers. Some were forced to suspend production or delay releases, others, like Apple, were experiencing iPhone shipments delays.
For example, back in November Apple was said to have
cut iPad production by around 50%
to ensure parts for iPhones due to the chip shortage. This causes some iPad shipments to get delayed and some customers had to wait for a month or so to get their iPad in some cases.
On the other hand, as BBC News reports, investors are keeping an eye on Samsung's chip manufacturing operating in Xi'an, central China. Unfortunately, the city has been in lockdown since December 23 because of a Covid outbreak. Samsung has stated last week that it would temporarily adjust operations to the sites working in the aforementioned Chinese city but has given now details on how this might affect the chip production.
Back in November, Samsung has also chosen a site close to Taylor, a city in Texas, US, where it is planning to build a new $17bn computer chip factory. The site is expected to start working by the second half of 2024, so there's still time to go until the factory is operational. And this will be Samsung's biggest-ever investment in the United States. On top of all this good news for Samsung, it is said its shares in Seoul were trading around 1.8% higher.
Samsung has recently ended the existence of its mobile phone division as a separate entity
Back in December of last year, we reported on the fact that the South Korea-based tech giant is starting to implement some corporate restructuring. It has now decided to
merge its mobile division
(which was taking care of smartphones and tablets) with the consumer electronic division (TVs, household appliances), and co-CEOs have been reduced from three to two.