Strike a deal and get these paid Android games for free!
1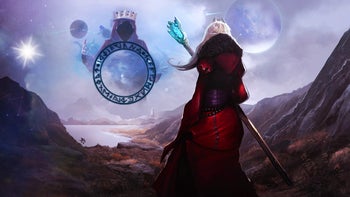 Are you looking for some neat new games to play on your Android smartphone? If that's the case, you might be pleased to hear that several titles that are usually paid are now available for free on Google Play.
This collection features several different genres, so we've made sure to include a video (where available) or gameplay image and a description below each title in order to aid you in the selection process.
Also, make sure to check out the end of sale times for each game next to the respective download link. At the time of writing (March 10th), some of these titles only have a few hours left in their "freebie" period, so it's advisable to download anything that you like fast. Without further ado, let's see what's on the list!
iLovecraft Collection Vol. 1
While not a "game" in the traditional sense of the word, the iLovecraft Collection is a series of interactive stories that are based on popular tales from the renowned American horror writer H.P. Lovecraft. The first volume features three Lovecraft masterpieces – Dagon, The Hound, and The Window (Fungi from Yuggoth).
The app enhances these classics by adding with interaction, illustration, animation, FX, and OST. The entire first volume is available in 4 languages, contains 125 pages and more than 46 illustrations, 50 animations, and 60 interactive pages. You can tilt your phone to reveal what's in the shadows, touch objects to uncover obscured details, and turn to see if anything lurks off-screen. There's even extra content in the form of a biography of the author and a sketchbook.
This is a beautiful and captivating app, but, obviously, it's not for the faint-hearted.
Alter Dogma is one of the few 2D dungeon RPGs that you can play offline, free of any ads and in-app purchases. The storyline has you exploring the world in a quest to find clues about the Tree of Life/Sacred Tree by managing the Knights hired by the Order.
Decide on the Knights that you want and lead them by embarking on a journey into an unknown world. Nurture your Knights with strength, intelligence, vitality, dexterity, agility, and luck - six abilities you can distribute strategically to enjoy an extensive type of combat by using nine types of knights and specific operating skills. Each character has 10 unique skills and common abilities can be used in combat. There are also 106 types of equipment to be used to create the ultimate Knights and face the most difficult ordeals.
Weaponry is not the only answer to getting close to the truth. Explore 'Yigeudeurasil', which is in a state of despair, and continue the game through battles, dialogue and an understanding of the enemy.
You can obtain 'achievements' through various trials and events.
Some are difficult, some are pleasurable, for a total of 26 achievements that will ensure you feel a sense of achievement.
Stickman Revenge 3: League of Heroes
Sale ends in: 1 day |
Download here
Stickman Revenge 3 is a runner/platformer/hack and slash title that's quite fun to play. You can choose between 6 different characters, each with their own unique style of slashing the enemy. Collect coins, power-ups, defeat the bosses, and see how far you can go.
A recent update has added the beloved combat companion / pet system from the game's predecessor – Stickman 2. The different pets will increase your bonus score and will allow you to gain more coins as you battle your way through the levels.
As the title suggests, GeoMaze is a geometric puzzle that's very pleasing on the eye. The gameplay reminds us of pinball, but in reverse. Each level begins with a ball falling from the top of the screen, and you have to rotate the various shapes that appear in order to help it reach the goal at the bottom of the stage. There are many different levels to try, and you can even experiment with various balls, each boasting unique features that will play out differently in this physics puzzler.
Little Stars 2.0 - Sci-fi Strategy Game
Sale ends in: 5 days |
Download here
Little Stars 2.0 is a very interesting minimalistic real-time space strategy game. Your goal is quite simple: conquer all the enemy star systems. These stars and star system are represented as ball nodes that are connected through various pathways. You can conquer and capture a star by sending your fleet of ships there. If an enemy controls a given star node, you can take control by sending more of your ships than your enemy.
The campaign features over 162 offline levels, and you can also create your custom stages for increased replayability. If you want to pass every level with the maximum amount of points, you also have to complete the time and efficiency challenges.
Planar Conquest - 4X turn-based strategy
Sale ends in: 1 day |
Download here
If you're a fan of turn-based strategy bestsellers such as Heroes of Might and Magic and Civilization, you need to give Planar Conquest a try. The developers of this game don't hide the source of their inspiration, as the aforementioned all-time classics are clearly mentioned in the description of this game.
Become an all-powerful Sorcerer Lord and lead one of 8 different races to the ultimate victory. Explore multiple planes of existence, raid dungeons, and conquer cities. Expand your armies, cast mighty spells, and summon godly creatures to do your bidding. Build new cities and rise to power thanks to 50 different city improvements and 160 unit types, ranging from rank-and-file soldiers to mythical dragons.
Message Quest — the amazing adventures of Feste
Sale ends in: 6 days |
Download here
Message Quest is a tiny stained-glass point-and-click adventure about laziness and its herald. The atmosphere and story were inspired y a well-known Japanese animation studio.
This is the story of a lazy herald called Feste. You may know heralds, the guys who show up at the beginning of every story, looking for a hero to deliver that "call to adventure" thing to. You know, right before the interesting stuff starts to happen. That's exactly our Feste's job: find a hero, give them their call to adventure, and be done with it. No exploits, no saving the world. But all he wants to do is sleep and eat candy. You must become his conscience and lead him through the struggles and strange encounters of the Road Between Worlds.
Dungeon999 is a really neat RPG game. The world has been overpopulated with increasingly aggressive slime monsters and you're tasked with culling them to restore peace in your town. The slimes all live in a dungeon with 999 levels and, guess what, you'll have to clear it out.
The main characters of this game are the wandering warrior Jack and Rose the magician (yeah, just like Titanic). Rose has to gather enough mana in order for you to pass a given stage. During this time she can't move so you'll have to protect her from the slime with Jack. Rose can cast some pretty devastating spells; however, so use these to your advantage.
Dungeon999 features lovely retro graphics and a really fun storyline, so we definitely recommend that you give it a try.
God's Orbits - Gravity Puzzles
Sale ends in: 7 days |
Download here
God's Orbits is a physics puzzler with a very amusing storyline. God has grown tired of creating stars and planets and has decided to take a week-long vacation to Cancún. You're hired as a substitute and are tasked with devising solar systems and galaxies in His place.
The game is advertised as accurately simulating Newton's law of universal gravity. You control the speed and direction of a single planet. You'll need to find the precise trajectory of a planet to make it orbit around another celestial body. The game contains 60 unique levels that feature wormholes, several types of stars, different planets, and even black holes. If you want an experience that's "closer to Earth", you can even play around in the Solar system.
Live or Die features a third-person camera perspective and building mode that's similar to The Sims, the scavenging and crafting mechanics of Minecraft, and a brutal survival element in which you have to use your resources to destroy the hordes of zombies that are attacking you day and night.
Aside from building up your home base to endure the ever-stronger zombie waves, there's also an exploration element to the game - you can search abandoned bunkers, labs, and research facilities. You also have to interact with other survivors throughout the wasteland. You can cooperate with some, but others will compete with you for valuable resources. You can also choose to risk it and raid the shelters of other survivors in order to get their valuable loot.
Mind Games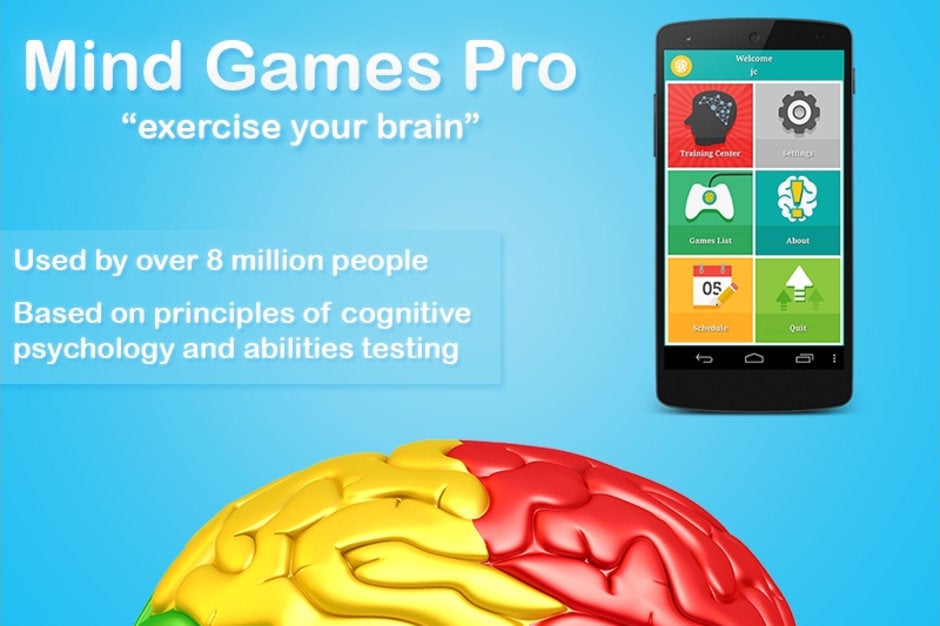 Mind Games is a great collection of games based in part on principles derived from cognitive tasks to help you practice different mental skills. This app includes all of Mindware's brain exercising games. All games include your score history and graphs of your progress. The main app shows a summary of your best games and today's scores on all games. Using some principles of standardized testing, your scores are also converted to a comparison scale so that you can see where you need work and excel. The Training Center selects games for you to play in order to maximize your progress and enjoyment.
Mind Games incorporates mindfulness exercises. Previous research has shown that mindfulness may provide improvements in focus, working memory, and mental flexibility for some. Research indicates that there may also be emotional benefits of mindfulness. The app provides instruction on how to use mindfulness during game play and in your life.